CompletEats Adds Banana Bread Cookie to Product Line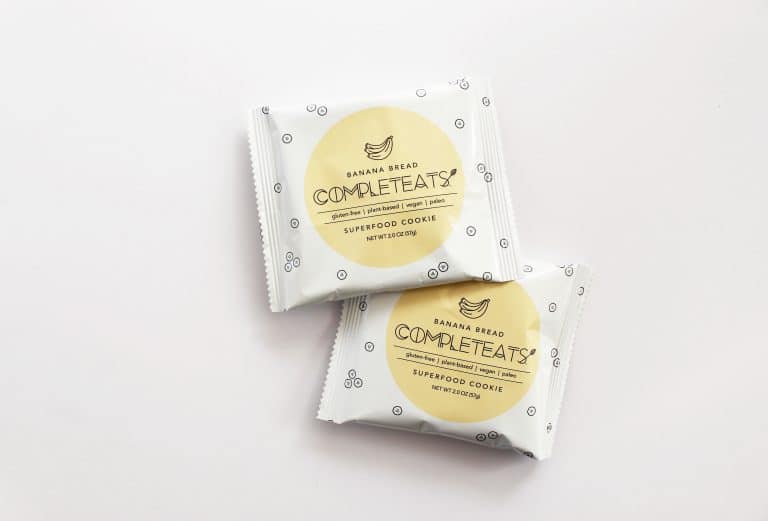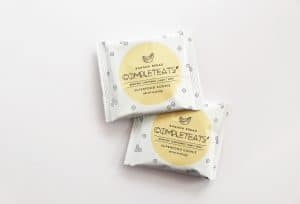 SAN FRANCISCO— Don't wait for your bananas to brown! CompletEats adds a new flavor to their plant-based snack line, available now.
"We couldn't be more excited to launch our new tropical flavor just in time for summer," said Lauren Chew, Founder and CEO. "The feedback we've received has been overwhelmingly positive, and we're excited to continue experimenting with new flavors to continue offering healthy snack options to our growing community. People love that our cookies are plant-based and still taste delicious! We are on a mission to continue delivering on that promise."
CompletEats makes life easy by offering Banana Bread in a snackable cookie form. All of the ingredients are sourced in North America and the cookies are produced, packaged, and shipped in California. The Banana Bread cookie contains 5 grams of fiber, 7 grams of protein, no refined sugars and is naturally sweetened with dates.
"These cookies are just as good on their own or as ice cream sandwiches, used as a crumble on yogurt bowls, or as a base for tarts and pies," says Kimberly Dela Cruz, social media manager. "We've seen some really creative ways of integrating our cookies into a meal or dessert. The new flavor is really resonating."
CompletEats Banana Bread Cookie Ingredients:
Blanched Almonds, Date Paste, Almond Butter, Bananas, Water, Chia Seeds, Baking Soda (Sodium Bicarbonate), Natural Banana Extract, Sea Salt.
Features
Paleo • Grain/Gluten Free • Soy-Free • Vegan • Non-GMO • Refined Sugar Free
Inspired by her step-mother's switch to a plant-based lifestyle, Lauren created a vegan and gluten-free cookie that is not only delicious but full of superfood ingredients like almonds and chia seeds. In addition to Banana Bread, CompletEats has three other flavors: Cherry Almond, Chocolate Chia and Mocha Chip.
Banana Bread is now available on CompletEats.com, Amazon, and retail stores on the West Coast, USA. For more, visit: completeats.com