Stonewall Kitchen Signs Licensing Agreement With Legal Sea Foods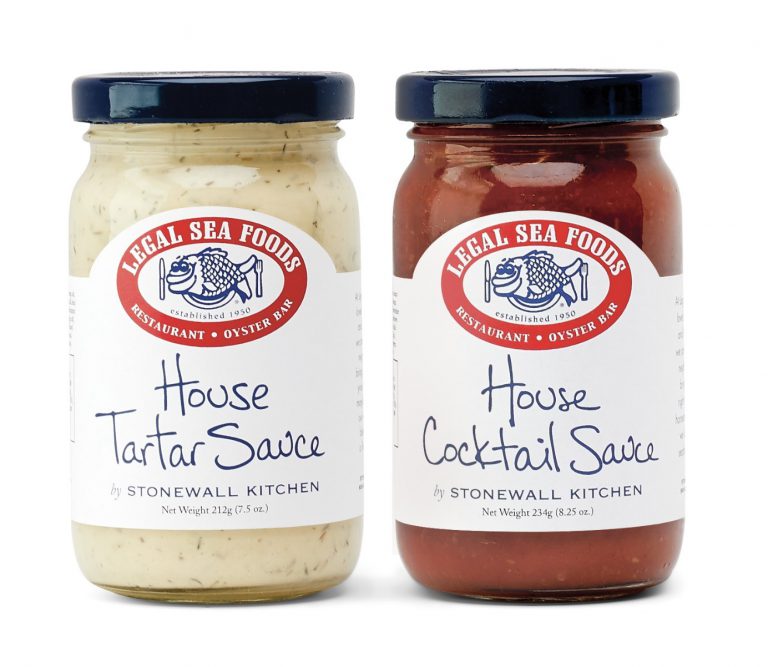 YORK, Maine — Stonewall Kitchen, the Maine-based specialty food manufacturer, marketer and retailer, announced today that it has signed a licensing agreement with Legal Sea Foods, the renowned Boston-based restaurant company, to bring a line of restaurant-quality sauces, marinades, and spices to seafood lovers nationwide.
"We're very excited to partner with Legal Sea Foods, another authentic New England brand," said John Stiker, Chief Executive Officer of Stonewall Kitchen. "This feels like the perfect marriage between two brands that have the same high standards for using the finest-quality ingredients to produce the most delicious food possible. We can't wait to offer consumers premium products that match Legal Sea Foods' signature restaurant flavors, and develop great, new innovative seafood products together."
Added Roger Berkowitz, President & CEO of Legal Sea Foods, "In our 60-year history, we've developed a number of delicious signature sauces and flavors that our guests have come to know and love. We're proud to partner with fellow New England company Stonewall Kitchen to bring these great flavors to consumers nationwide, so everyone can enjoy a Legal Sea Foods experience at home."
Stonewall Kitchen plans to officially launch the co-branded product line-up in January 2019 to grocery and specialty retailers nationwide. The products inspired by Legal Sea Foods classic restaurant sauces will leverage Stonewall Kitchen's expertise in developing and manufacturing high-quality, premium specialty foods. The two companies will work together to launch the initial product line that will include Legal Sea Foods' signature cocktail sauces, tartar sauces, spice rubs, and other seafood marinade and dressings.
Continued Mr. Stiker, "Stonewall Kitchen is committed to becoming the premier specialty foods platform in North America by leveraging our expertise in brand building, product development, and multi-channel distribution and fulfillment. Following our acquisition of the Tillen Farms brand in January, the addition of the Legal Sea Foods brand to our lineup is an exciting next step towards accomplishing that vision."
About Stonewall Kitchen
Stonewall Kitchen is a leading specialty food producer headquartered in York, Maine. Founded in 1991 by partners Jonathan King and Jim Stott, the two established themselves selling jams and jellies at local farmers' markets, fairs and festivals with their flavorful line of distinctive and high-quality food items. Over time, they expanded their product line to include sauces, condiments, dressings and baking mixes. Today, Stonewall Kitchen is known for its innovative product development, beautiful packaging, stunning retail spaces and exceptional customer service. It now boasts more than 6,000 wholesale accounts nationwide and internationally, thriving catalog and web divisions and 10 retail Company Stores along the East Coast. As the winner of 29 prestigious awards from the Specialty Food Association and the only recipient of the coveted Outstanding Product Line Honors three times, Stonewall Kitchen is proud to be one of the most awarded specialty food companies in the country. For more information about Stonewall Kitchen, please visit: www.stonewallkitchen.com.
About Legal Sea Foods
Legal Sea Foods was founded more than 60 years ago by George Berkowitz when he opened a small fish market in Inman Square, Cambridge. Today President & CEO Roger Berkowitz, a 2017 James Beard Award winner, leads the company toward continued growth and diversification. With more than 30 restaurants up and down the East Coast, Legal Sea Foods has earned scores of honors and awards (its clam chowder has been served at every presidential inaugural since 1981) and proudly carries its reputation as the nation's finest seafood restaurant. For more information about Legal Sea Foods and its locations, please visit www.legalseafoods.com.