Say 'Aloha!' to Two New Loaves from Canyon Bakehouse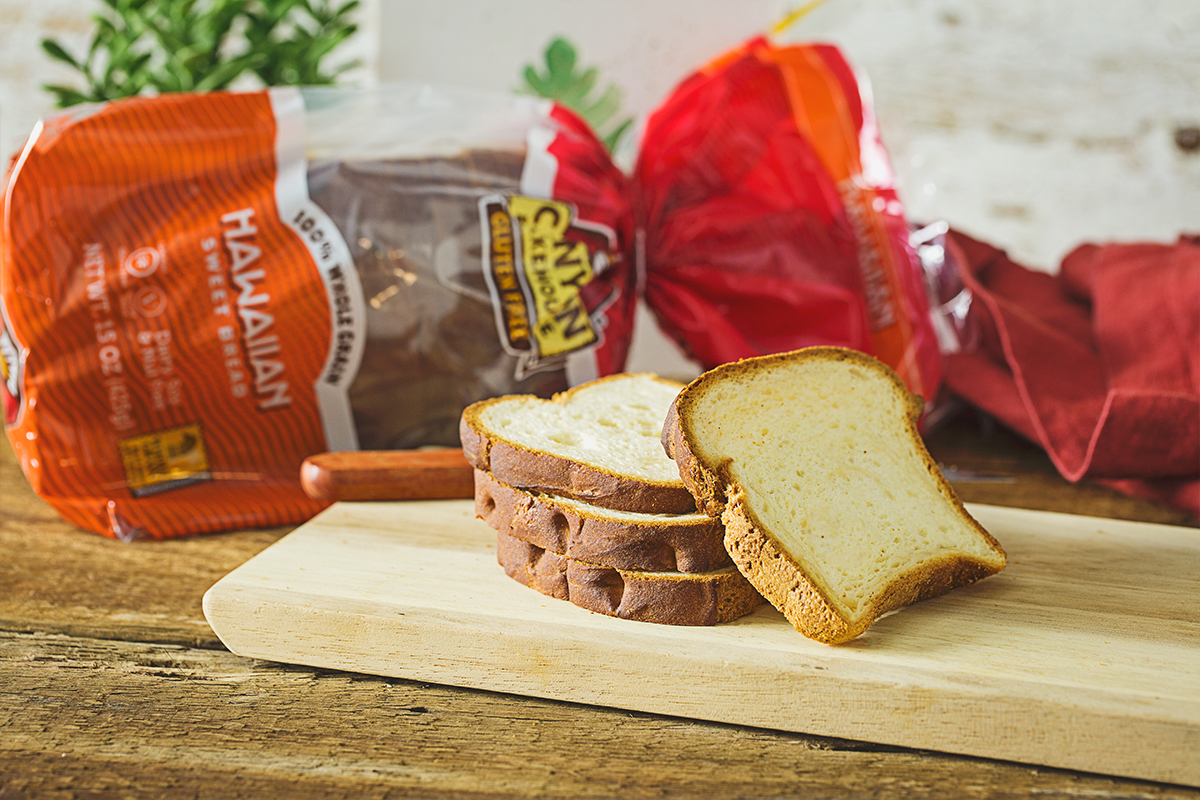 Johnstown, Colo., — Canyon Bakehouse®, a Colorado-based gluten-free bakery, is adding two new flavors to its Stay-Fresh Packaging line, which features innovative airtight packaging that keeps baked goods fresh for 90 days after they are packaged at the bakery without using artificial ingredients or preservatives. Say Aloha to Hawaiian Sweet Bread and Honey Oat Bread!
The Hawaiian Sweet Bread is the first of its kind for gluten-free bread. The loaves are light and fluffy with a hint of sweetness that takes you to a tropical paradise. Packed with wholesome, Certified Gluten-Free oats and a touch of honey, the new Honey Oat Bread is soft, chewy and will quickly become an every day favorite. With only 2-3 grams of sugar per slice, the Honey Oat and Hawaiian Sweet Bread are each a tasty choice to take your sammie or #ToastTuesday to the next level.
These delicious loaves are made with all-natural ingredients, whole grains and have no GMOs. Like all Canyon Bakehouse baked goods, they are Certified Gluten-Free, kosher and free from dairy, casein, tree nuts, peanuts, soy and sesame. And, with Stay-Fresh Packaging, consumers can stock up and store them in their pantry – without having to occupy valuable space in their home freezers.
The Stay-Fresh Packaging line was introduced in November 2017 with three classic favorites: Ancient Grain, Country White and Deli White Bagels. When these baked goods are secure in their sealed Stay-Fresh package they can stay fresh for up to 90 days post-production. Once the packaging is opened, the bread should be consumed within five days. A "best by" date will be printed on each closure tag.
Canyon Bakehouse will feature its new Stay-Fresh loaves at its booth (#223) during Natural Products Expo West. Visitors to the booth are invited to take a #mouthvacation with the tastes, sights and sounds of the island life. Throughout the show, an oversized Hawaiian Sweet Bread loaf will be the backdrop for interactive photos. On Friday, March 9, Canyon Bakehouse is throwing a Hawaiian Luau – complete with palm trees, grass skirts, and tropical food and beverages – from 4-5pm, where attendees can enjoy the latest loaves. The company will also host a book signing with Alisa Fleming, author of Go Dairy Free, on Friday, March 9 at 11:00am and a Blogger Toast Challenge on Saturday, March 10 at 1:00pm.
Canyon Bakehouse Gluten-Free Hawaiian Sweet Bread and Honey Oat in Stay-Fresh Packaging are rolling out now in conventional and natural grocery stores nationwide. You can search for store locations here. The new products will also be available for online purchase at CanyonGlutenFree.com. The suggested retailer price is $5.49. To learn more about the new Stay-Fresh Packaging offerings and other baked goods from Canyon Bakehouse, please visit us on Facebook and Instagram @canyonglutenfree, on Twitter @CanyonGFree, or online at www.canyonbakehouse.com.