Blissfully Better Receives Women's Business Enterprise Certification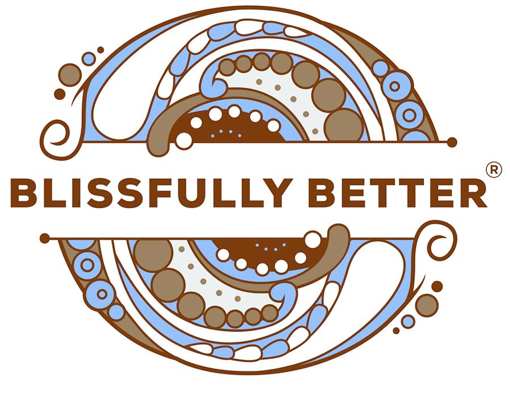 CHESTER, N.J. — Blissfully Better, an innovative company founded on making products that are delicious and healthier for you, is proud to announce it received national certification as a Women's Business Enterprise by a regional certifying partner of the Women's Business Enterprise National Council (WBENC) this spring. Through strict guidelines and parameters, Blissfully Better's new certification now proves the organization is 51 percent operated and controlled by women.
WBENC's national standard of certification is a meticulous process including an in-depth review of the business and site inspection. The certification process is designed to confirm the business is at least 51 percent owned, operated and controlled by a woman or women. By including women-owned businesses among their suppliers, corporations and government agencies demonstrate their commitment to fostering diversity and the continued development of their supplier diversity programs.
"I am so excited and so proud that Blissfully Better received this certification," said Bonnie Wintz Boroian, Founder and CEO of Blissfully Better. "Diversity in the workplace is an important topic, and that includes more than just the faces of the organization; it includes everyone who deals, supplies or works with Blissfully Better. We are proud to join this community of women-owned and operated businesses through the WBENC certification and help advocate for better opportunities."
Blissfully Better is an allergy friendly sweet confection that uses nutritionally sound, organic and low glycemic ingredients for a better-for-you treat. Made with 72 percent cacao and sweetened with brown sugar, honey and agave syrup, Blissfully Better is a delicious vegan sweet that provides a slow release of energy, high nutrients and 16 amino acids. Now, the brand proudly carries the WBENC certification.
About Blissfully Better
Blissfully Better is an innovative company where some of the best tasting products are also some of the healthiest available. Blissfully Better's Organic Thins feature heart-healthy, high nutrient and low glycemic ingredients, made with 72 percent cacao and containing NO CANE SUGAR. Layered to perfection, they provide tremendous health benefits from the antioxidant-rich handmade organic dark chocolate and the organic coconut nectar sweetener which is rich in potassium.  Blissfully Better is led by CEO and Founder, Bonnie Boroian, who in 2018 was celebrated by Shelby Publishing as a "Woman of Influence" in the food industry, as a result of her leadership, dedication to the industry and demonstrated ability to make a difference to the industry, overall.
BlissfullyBetter.com
Facebook.com/BlissfullyBetter
About WBENC
Founded in 1997, WBENC is the nation's leader in women's business development and the leading third-party certifier of businesses owned and operated by women, with more than 13,000 certified Women's Business Enterprises, 14 national Regional Partner Organizations, and over 300 Corporate Members. More than 1,000 corporations representing America's most prestigious brands as well as many states, cities, and other entities accept WBENC Certification.
WBENC.org
Facebook.com/WBENC
Twitter.com/WBENCLive