Beetnik Foods Introduces Two New Varieties of Single Entrees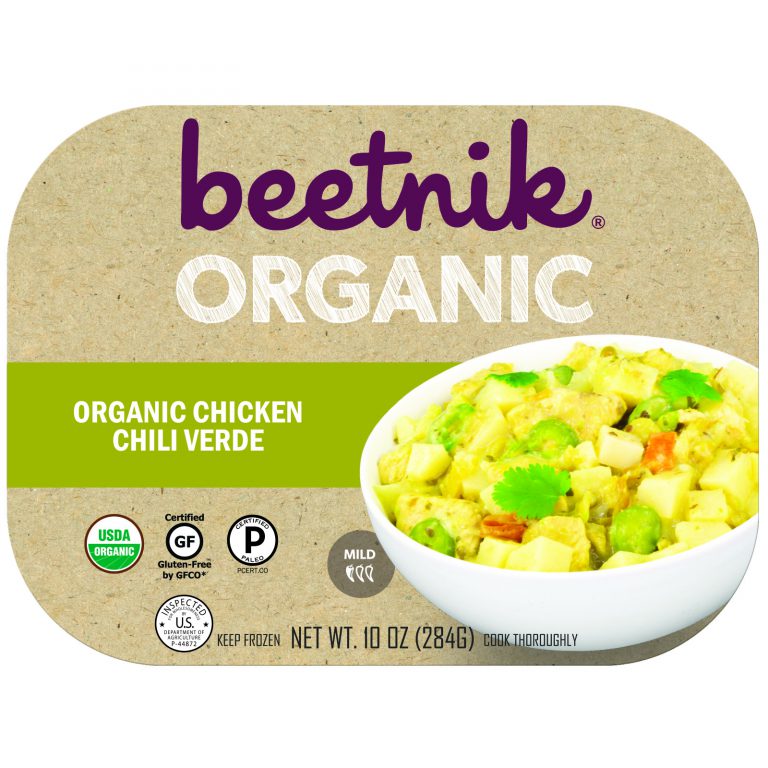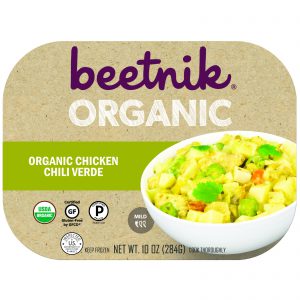 AUSTIN, Texas – Beetnik Foods, an Austin, Texas-based organic frozen food brand specializing in organic, gluten-free, humanely raised, grass fed beef and chicken entrées, has launched two new varieties of single entrées. The new varieties include Lemongrass Chicken and Chicken Chili Verde. Certified gluten free, Paleo and USDA Organic, the product is available at Walmart stores nationally, sold at an SRP of $5.99. Shoppers searching for new and innovative ways to eat healthfully and organically now have two bold and flavorful frozen entrées as convenient options.
Beetnik's Organic Chicken Chili Verde is just 200 calories and a combination of organic chicken, organic potatoes and a variety of organic peppers and spices. The Organic Lemongrass Chicken entrée is 260 calories, combining organic lemongrass chicken with green beans and lemongrass coconut sauce. Both meals were artfully crafted to satisfy consumers' need for delicious, organic and Paleo meal options, in a convenient single serve packaging.
"Our goal is to create convenient, organic meals for the frozen shopper," shares founder and CEO, David Perkins. "By continuing to add unique flavors while using the finest organic ingredients, we give the organic consumer both variety and convenience without compromising on taste."
Beetnik's newest addition to its line of products continues to expand the organic consumer's options. Beetnik understands the importance of organic, gluten free and specialty diet eating, and by creating meals crafted with wholesome ingredients, the brand can continue to offer ease of preparation, as well as health and transparency.