Forager Project Launches Dairy-Free Cashew Yogurts
September 2016: Forager Project has started a cultural revolution with the launch of a new line of Creamy Dairy-free Cashew Yogurts. This new line, which is taking dairy free to a whole new level, includes a 24oz. Unsweetened Plain multi-serve option as well as 5.3oz. cups available in the following flavors: Vanilla Bean, Lemon, Wild Blueberry and Strawberry. The yogurts launched exclusively at Whole Foods Market.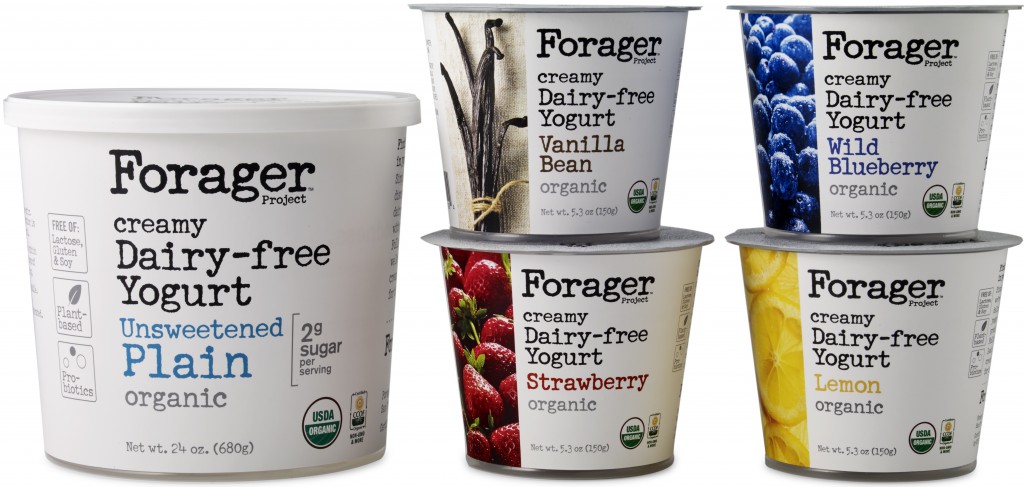 Forager is combining the benefits of dairy-free with organic creamy cashews to produce a yogurt alternative that is a sumptuous taste experience bursting with probiotic goodness.
Forager Project, is focused on finding goodness in food and sharing it with others. Always faithful to food, Forager believes in letting ingredients speak for themselves; no tricks, no flourishes, just what nourishes. Forager products are always organic, minimally processed, free from dairy and borne from the earth.
About Forager Project: Founded by Stephen Williamson in 2013, Forager is dedicated to elevating people's expectation and experience of ready to eat food. In addition to their new line of yogurt alternatives, Forager offers Cold-pressed Vegetable Juice, Dairy-free Nutmilk Shakes, Probiotic Smoothies, Dairy-free Cashewmilks and Organic Vegetable Chips. For more information on Forager Project products and company please visit: http://foragerproject.com.