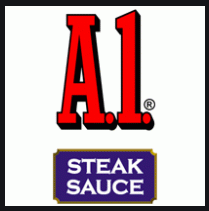 Company: The Kraft Heinz Company
Social:
This brand has been flagged as being no longer available.
Overview
A.1. adds uniquely unforgettable flavor that elevates everything from elegant steaks to flavorful burgers and exciting breakfast items. The distinctive flavor that's synonymous with steak is still the one everyone knows and loves about this product. The 10 oz bottle is a great option to keep on top of your customer-facing tables.
Product Lineup
No products have been entered for this brand.
Request Access to Edit
A.1. – the famous grilling sauce, knows what dad actually wants for Father's Day: A.1. Meat Scented Candles.
Submit News
No retailers or e-commerce options have been specified for this brand