RightRice, Popchips Founder to Talk Entrepreneurship at NOSH Live Winter 2019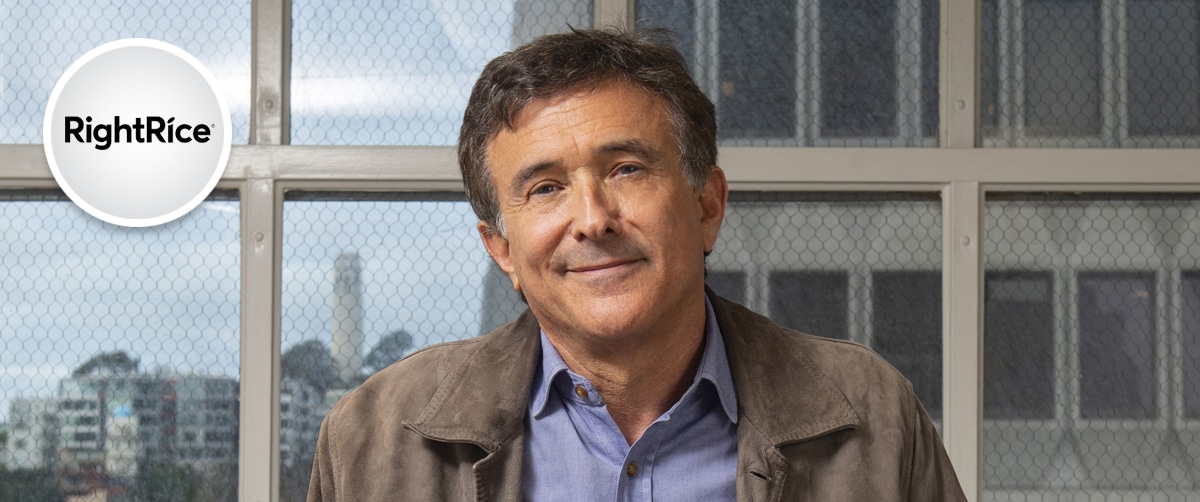 It's hard enough to grow a successful food business once, but how do you do it twice? Keith Belling is a serial food entrepreneur, focused on taking household staples and elevating them via flavor and functionality. In 2007 he shook up the chip aisle as co-founder and CEO of Popchips, which quickly became a multimillion dollar brand and inspired a new category of salty snacks. Following Popchip's success, Belling embarked on a new food venture, and at NOSH Live Winter 2019 this December he will share his views on food innovation, business strategy and entrepreneurship.
Belling is currently the founder and CEO of RightRice, an innovative line of vegetable-based rice which launched earlier this year. The company quickly gained national attention, and, in the months following its launch, announced a $5.5 million investment round led by Strand Equity and expanded distribution.
During his session at NOSH Live Winter 2019, Belling will address common questions entrepreneurs must grapple with, such as how to adjust to a changing playbook or what are best practices in starting an emerging brand? As a food innovator, he will also explore his take on the current better-for-you food market and provide insight into how he spots white space and opportunities.
Keith Belling will be joined by more than 20 natural food industry innovators, investors and entrepreneurs presenting brand case studies, retail insights, market analysis and expert predictions of future trends and growth opportunities. Already on the speaker list: leaders from Mondelēz International and SnackFutures, Mondelez's innovation hub.
Who will they be speaking to? Hundreds of emerging and established food executives, investors, retailers, suppliers and service providers will be in the audience, ready to work together to grow their businesses and the natural food industry.
Sampling and networking are also a vital piece of NOSH Live, with additional opportunities like the Boot Camp startup educational session on Dec. 3, NOSH's Pitch Slam business competition, and two-hour Sampling Experience + Expo.
For a look inside the industry event, rewatch a wide range of presentations from NOSH Live Summer 2019 led by founders and executives from Whole Foods Market, CAULIPOWER, Walmart, Pinterest, and Jeni's Splendid Ice Creams. Expect new takeaways, insights and connections from the next NOSH Live this December.
The next conference, NOSH Live Winter 2019, takes place at the Loews Beach Hotel in Santa Monica, Calif. on December 4 and 5. A limited number of rooms were just added to the Loews room block with an additional $50 per night discount. Register today to lock in the lowest rate.
Questions about the conference can be directed to our NOSH team. Sponsorship opportunities are available for companies looking for additional industry exposure. For those interested in speaking opportunities, please fill out the speaker application.
---
About NOSH Live
NOSH Live is a two-day business event for the natural food industry. The cutting-edge conference drives valuable industry connections and promotes the exchange of strategies and ideas. Specific to CPG food companies, the program explores growth strategy, sales, marketing, investment, and more through case-based presentations and panels by an all-star roster of speakers.