NOSH Live Pitch Slam 5: Meet the Players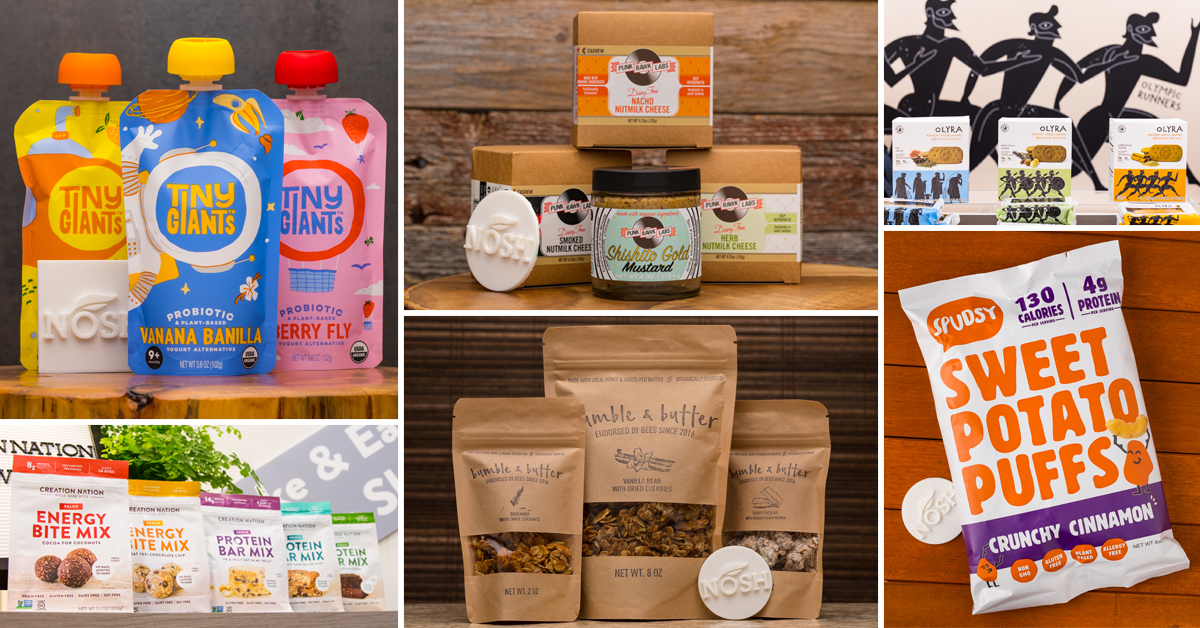 NOSH is excited to announce the finalist brands and expert judges who will take the NOSH Live stage next week during the fifth volume of the NOSH Live Pitch Slam, presented by 301 Inc.
The NOSH Pitch Slam is the distinguished business pitch competition for emerging better-for-you packaged food brands. The finalists will be competing for the title of Pitch Slam Champion, an interview on the livestream and an awareness-raising advertising package valued at $10,000. Aside from the grand prize, all finalists will benefit from informed feedback and industry exposure among investors, retailers, distributors, brands and other industry professionals, both in the crowd and tuning into the livestream.
To take the trophy, each brand must present a three minute pitch and engage in direct Q&A with the judges panel, who will ultimately select the winner.
Now, let's meet the players:
Finalists

Judges
Angie Bastian, the Co-founder of Angie's BOOMCHICKAPOP, will apply expertise gained from building one of the hottest snack brands in the country.
Alexander Duong, the Chief Merchant at The Goods Mart, will share his perspective as an innovative retailer, with past experience from both Whole Foods and Thrive Market.
Bryan Freeman, the Chief Executive Officer of Real Good Foods and Managing Partner at Slingshot Consumer Partners, will judge from both the perspective of an entrepreneur and investor in early stage food companies.
Pete Speranza, the Business Development Principal at 301 Inc., leads the scouting efforts for the General Mills venture arm, aiming to find the next breakout food brands.
The full agenda for NOSH Live Winter 2018, held November 29th and 30th at the Loews Santa Monica Beach Hotel, features main stage presentations from over 20 industry founders, CEOs, and top executives from leading companies within the natural food industry.
Only 7 days remain until the conference and hundreds of natural food professionals have already signed up. Register now to join them.
Questions about the conference can be directed to Jon Landis. Sponsorship opportunities are available for companies looking for additional industry exposure.
About NOSH Live
NOSH hosts conferences twice a year to help develop and fuel the growth of entrepreneurial Natural, Organic, Sustainable and Healthy (NOSH) packaged food companies and service providers.NOSH events are two-day, cutting-edge industry conferences that drive valuable industry connections and promote the exchange of strategies and ideas. Specific to growing CPG food companies, the conference program explores growth strategy, sales, marketing, investment, and more through case-based presentations and panels by an all-star roster of speakers.