NOSH Live: How to Connect with the Wellness Consumer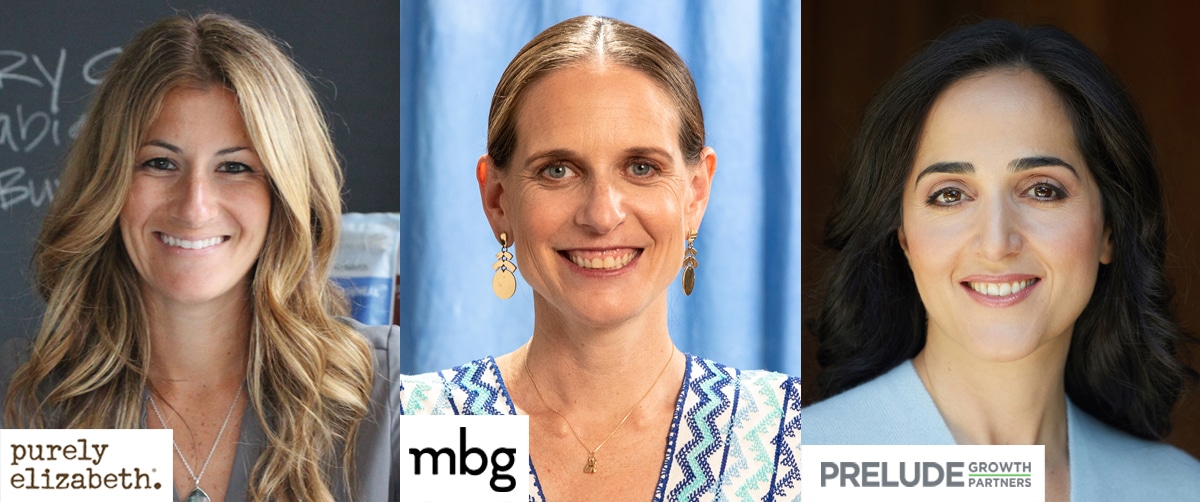 As health and wellness continue to be top of mind for a wide range of consumers, brands have a unique opportunity to engage shoppers searching for products that better their lives and attach them to a community. But how do you get front and center for those Wellness Consumers? Where do they reside, online and off and what does it take to build a meaningful relationship with them? Next month at NOSH Live, a special panel featuring a better-for-you food brand founder, a purpose-driven investor and the head of a wellness-focused media platform will combine forces to talk about how natural food brands can engage these healthy consumers.
The panelists, who will tap into key aspects of relationship development, from product innovation to content creation and branding, include:
As the founder and CEO of Purely Elizabeth, Elizabeth Stein will share first hand experience building a brand that targets these shoppers. With a background in holistic nutrition, Elizabeth created a line of nutrient-dense products aimed to help consumers on their wellness journey. But how does she engage those consumers and how does she convert that engagement to sales?
Colleen Wachob, the Co-Founder & Co-CEO of mindbodygreen, will discuss how she has successfully developed a content platform that engages and educates millions of wellness-focused consumers. Now also a brand owner herself with the recent launch of mindbodygreen supplements, Colleen will share best practices for brands looking to tap into health and wellness communities, like the one mindbodygreen has developed online and through its own event series.
Neda Daneshzadeh, the Co-Founder & Partner of Prelude Growth Partners, will offer insights into the investment realm from her experience investing in purpose-driven founders. Focused on brands that develop a passionate consumer base, Daneshzadeh has provided guidance to brands like 8 Greens as they target health-conscious consumers in unique channels, such as Sephora and Nordstrom.
These panelists join a speaker lineup that includes Whole Foods Market, Perfect Snacks, Brazi Bites, RightRice, Buzzfeed's Tasty and the Mark Cuban Companies. Together they'll be examining food industry-specific challenges around scaling, marketing, investing and sales. We'll also review the year's activity and take a look at the trends and innovation that lie ahead.
Networking time during breaks and at the Official After Party powered by ForceBrands will give attendees the opportunity to have meaningful conversations with fellow brand leaders, investors, suppliers and service providers. During networking breaks attendees will also be featured in the Livestream Studio.
NOSH Live Winter 2019 is only 12 days away. Hundreds of natural food professionals are already registered and time is running out to join them at the Loews Santa Monica Beach Hotel this December 4th and 5th.
Questions about the conference can be directed to our NOSH team. Sponsorship opportunities are available for companies looking for additional industry exposure. For those interested in speaking opportunities, please fill out the speaker application.
---
About NOSH Live
NOSH Live is a two-day business event for the natural food industry. The cutting-edge conference drives valuable industry connections and promotes the exchange of strategies and ideas. Specific to CPG food companies, the program explores growth strategy, sales, marketing, investment, and more through case-based presentations and panels by an all-star roster of speakers.