NOSH Live: BuzzFeed's Tasty on The Intersection of Content and Commerce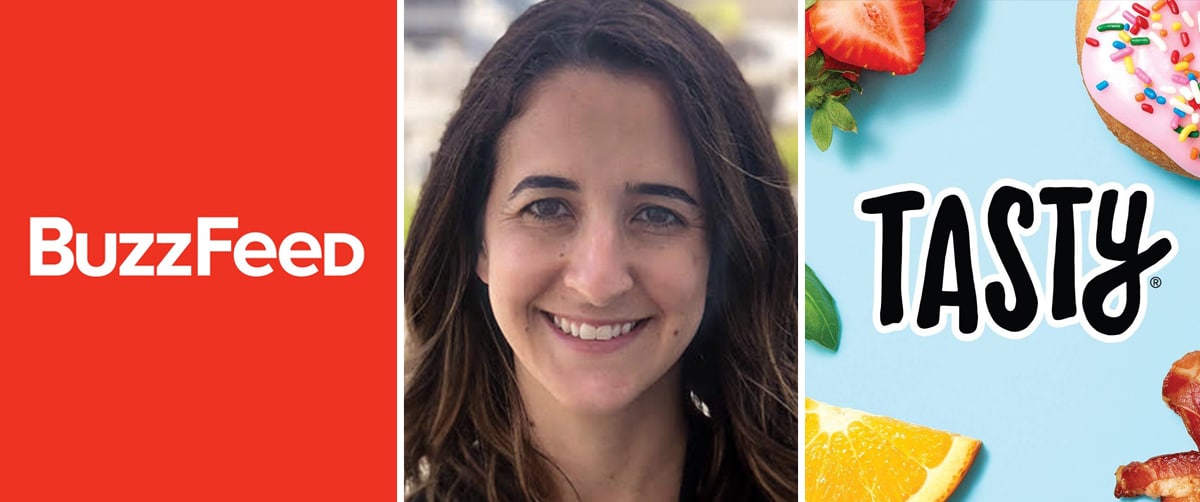 At NOSH Live brand leaders will explore the role and importance of digital brand building with one of the most well-known content creation sites in the world, Tasty. Famous for its buzzworthy digital media, the food-focused vertical of popular site BuzzFeed has grown to be an online leader with a portfolio that weaves together recipes, social content, viral videos and most recently, product offerings ranging from ice cream and seasonings to cookware.
As the head of brand management at BuzzFeed, Talia Halperin oversees all brand and commerce activity. She has been the leading force behind the transformation of Tasty into a diversified food brand, leveraging the platform's brand equity and audience to launch a series of branded products including spice kits with McCormick, ice cream with Nestle, a kitchenware line with Walmart, a set of cookbooks and the Tasty One Top induction cooktop.
At NOSH Live Winter 2019, Halperin will speak about the intersection of content and commerce and why in today's world, with a digitally native audience, online content strategy is vital to any brand's success. We'll tap into the company's digital content strategy, using the Tasty platform as a lens to guide brands on their quest to engage consumers online.
BuzzFeed is bringing a unique media perspective to the two-day natural food industry conference, with an outstanding speaker roster including leading investors and brand founders from Mark Cuban Companies, Mondelez, SnackFutures, Good Eggs, Right Rice and more. Additional presenters will be announced in the coming weeks.
NOSH Live Winter 2019 takes place on December 4 and 5 at the Loews Santa Monica Beach Hotel. Take advantage of early registration savings of $200 by registering before October 25. A discounted room block is also available on a first-come, first-served basis.
Questions about the conference can be directed to our NOSH team. Sponsorship opportunities are available for companies looking for additional industry exposure. For those interested in speaking opportunities, please fill out the speaker application.
---
About NOSH Live
NOSH Live is a two-day business event for the natural food industry. The cutting-edge conference drives valuable industry connections and promotes the exchange of strategies and ideas. Specific to CPG food companies, the program explores growth strategy, sales, marketing, investment, and more through case-based presentations and panels by an all-star roster of speakers.