How to Grow with Whole Foods Market at NOSH Live Winter 2019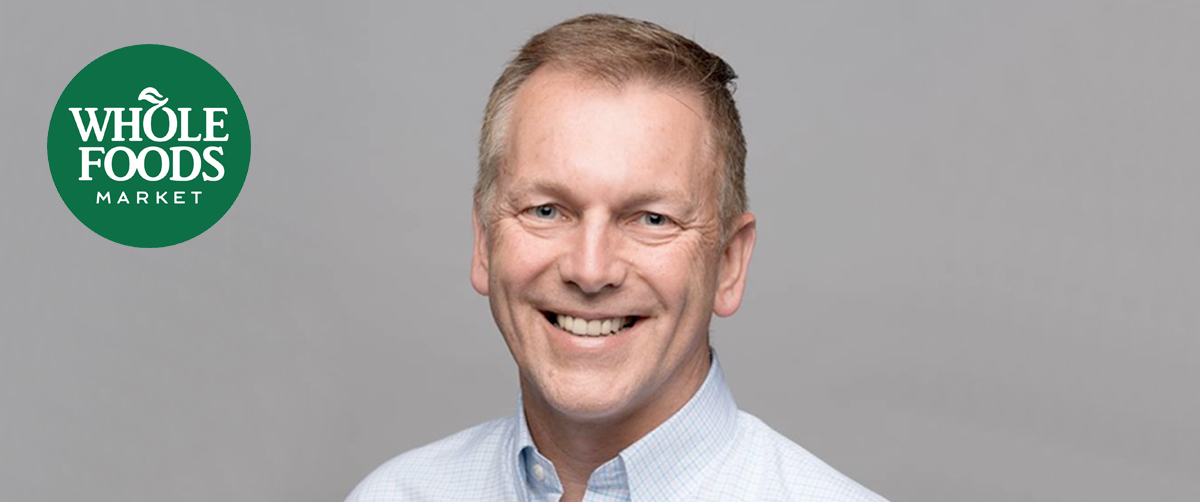 How has the adoption of a mostly centralized buying model changed the ability of young brands to grow in Whole Foods Market? During times of change, how is leadership supporting and guiding innovative brands? Dan Epley, the Vice President for Whole Foods Market's Grocery Team, will join the NOSH Live Winter 2019 speaker lineup to lay out the retailer's current approach to supporting emerging food brands and helping them grow within the adapted system.
In the past three years Whole Foods Market has evolved from a regionally-based, decentralized merchandising model, to what the company calls a "hybrid-centralized system" — a change that has impacted retailing strategies throughout the natural channel, as well as at Whole Foods Market itself. Epley, a career retail executive, has been a key leader behind that movement as the leader of the grocery team.
Even before it was purchased by data and e-commerce giant Amazon, Whole Foods had looked to streamline its processes with customer-centric, data-driven category management while supporting local. Epley will explore the past, present and future of the Whole Foods Market merchandising hybrid model and use it as a lens to explore that model's impact on food brands. He'll also share how these lessons in adjusting to change at Whole Foods Market are reflective of larger lessons brands can implement at their own companies.
Beyond retail, NOSH Live will bring an exploration of perspectives from all corners of the industry. We'll hear lessons learned from food brands ranging from large strategics like General Mills and Mondelez to emerging brands like Farmhouse Culture. We'll explore the investment environment with the help of Mark Cuban Companies and Piper Jaffray. And we'll also look into the world of content marketing through BuzzFeed's Tasty.
Hundreds of natural food industry decision makers will be in the crowd. They come to NOSH Live ready to tap into retail insights, brand case studies, market analysis, and expert predictions of future trends and growth opportunities. They will also be participating in additional sampling and networking opportunities like the Boot Camp startup educational session on Dec. 3, Pitch Slam business competition, and two-hour Sampling Experience + Expo.
NOSH Live Winter 2019 takes place at the Loews Beach Hotel in Santa Monica, Calif. on December 4 and 5. Early registration ends this Friday, October 25th. Register now to save $200 per ticket.
Questions about the conference can be directed to our NOSH team. Sponsorship opportunities are available for companies looking for additional industry exposure. For those interested in speaking opportunities, please fill out the speaker application.
---
About NOSH Live
NOSH Live is a two-day business event for the natural food industry. The cutting-edge conference drives valuable industry connections and promotes the exchange of strategies and ideas. Specific to CPG food companies, the program explores growth strategy, sales, marketing, investment, and more through case-based presentations and panels by an all-star roster of speakers.