Good Eggs: The Future of Grocery at NOSH Live Winter 2019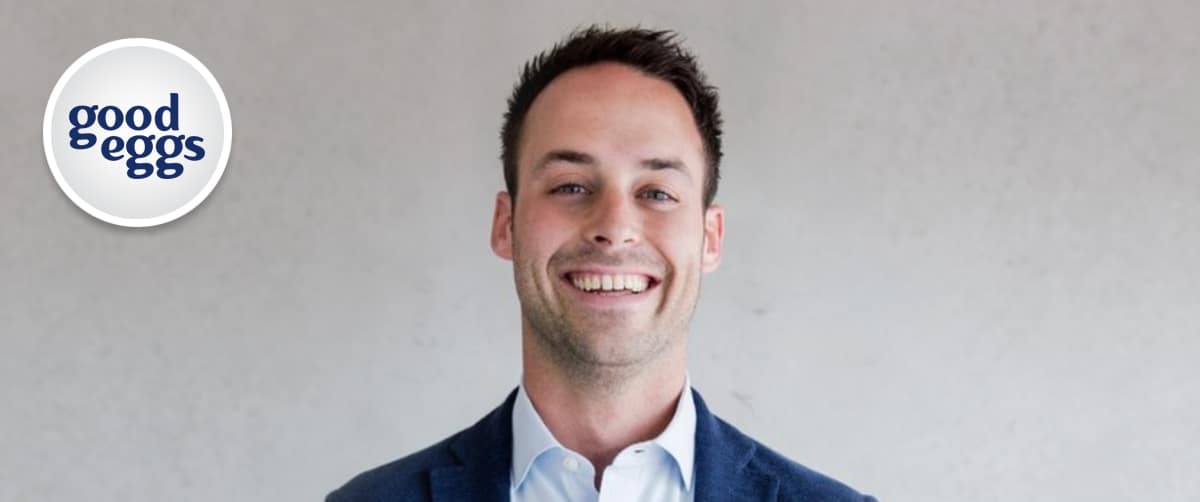 Online grocery service Good Eggs strives to connect conscious consumers to quality, locally sourced produce, mission-driven food brands and healthy meal kits. Through same-day delivery and a curated list of produce and products, the tech platform is pioneering a new way for consumers to feed their families. This December we'll have the pleasure of hosting Good Eggs CEO Bentley Hall on the NOSH Live Winter 2019 stage.
We'll explore the future of grocery through the lens of Good Eggs. At NOSH Live the audience will tap into Hall's experience at a food tech startup and his thoughts on the current food system and where he believes it's headed. While larger retailers have long provided traction for brands, we will also look at places where smaller, more targeted retailers play a role.
As a former early executive at Plum Organics and Clif Bar, Hall brought his operational experience from the natural packaged food industry to the tech startup, and has already turned around the company from near bankruptcy to a $50 million raise. How did he do it? Through shifting the focus to food rather than the tech by implementing strict sourcing guidelines, expanding product offerings and offering same-day delivery. With Hall now steering the ship in calmer seas, he has his eyes on thoughtful expansion throughout the San Francisco Bay Area and Southern California. This is a great opportunity to learn about how brands and entrepreneurs can work with new-format grocery services like Good Eggs, and see what the future might deliver.
Bentley Hall joins a speaker roster that includes Keith Belling, the Founder of both PopChips and RightRice, and leaders from Mondelēz International and SnackFutures, Mondelez's innovation hub. More than 20 natural food industry innovators, investors and entrepreneurs presenting brand case studies, retail insights, market analysis and expert predictions of future trends and growth opportunities.
Hundreds of emerging and established brand leaders, retailers, investors, suppliers and service providers will be in the audience, ready to collaborate to grow their businesses and move the natural food industry forward. They will also be participating in additional sampling and networking opportunities like the Boot Camp startup educational session on Dec. 3, NOSH's Pitch Slam business competition, and two-hour Sampling Experience + Expo.
The most recent event, NOSH Live Summer 2019, featured a wide range of presentations led by founders and executives from CAULIPOWER, Whole Foods Market, Pinterest, Walmart, and Jeni's Splendid Ice Creams. Expect new takeaways, insights and connections from the next NOSH Live this December.
The next conference, NOSH Live Winter 2019, takes place at the Loews Beach Hotel in Santa Monica, Calif. on December 4 and 5. A limited number of rooms were just added to the Loews room block with an additional $50 per night discount. Register today to lock in the lowest rate.
Questions about the conference can be directed to our NOSH team. Sponsorship opportunities are available for companies looking for additional industry exposure. For those interested in speaking opportunities, please fill out the speaker application.
---
About NOSH Live
NOSH Live is a two-day business event for the natural food industry. The cutting-edge conference drives valuable industry connections and promotes the exchange of strategies and ideas. Specific to CPG food companies, the program explores growth strategy, sales, marketing, investment, and more through case-based presentations and panels by an all-star roster of speakers.