NOSH Live Special Additions: PepsiCo and Megafood's Former CEO Join the Lineup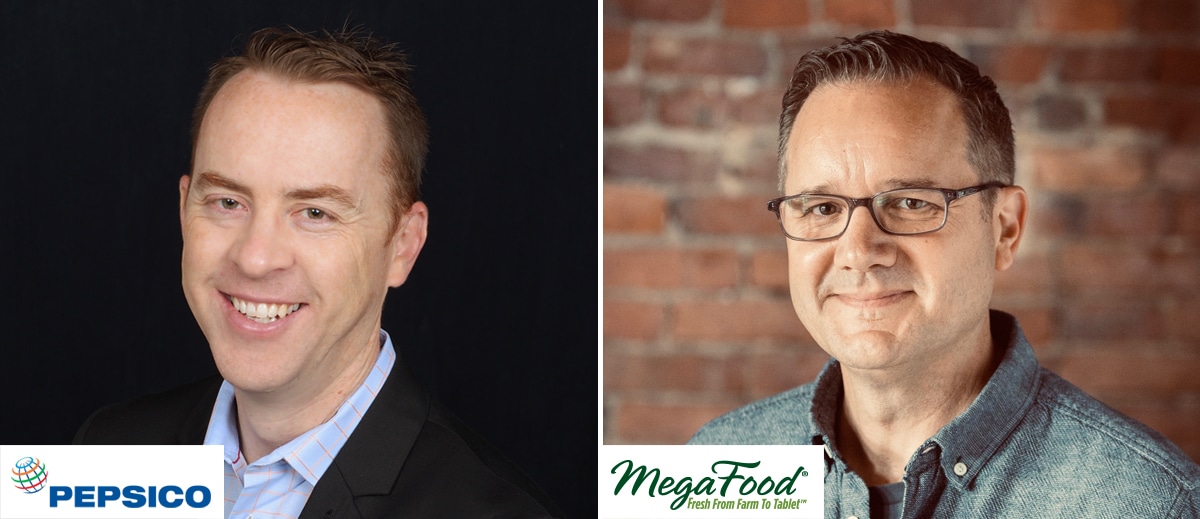 As NOSH Live nears, we still have a couple of exciting surprise speakers up our sleeves: an investor and driving force for innovation within a multi-billion dollar company and a respected industry CEO from the natural supplement space. Daniel Grubbs, Managing Director of PepsiCo Ventures Group and Robert Craven, the Former CEO of MegaFood and Garden of Life will be joining the NOSH Live two-day event, which takes place in just 11 days in New York City.
On Tuesday morning, June 12, Daniel Grubbs will pull from his experience identifying, securing, and nurturing PepsiCo's partnerships with emerging food & beverage companies to share with the NOSH live audience insights into how Pepsi evaluates potential partners and looks at the larger snacking category. He'll also discuss why brands should consider strategics when looking for outside capital.
On Monday, June 11, Robert Craven, a passionate, mission-driven natural food industry CEO, will speak on the concept of the "adolescent brand," that stage between startup and exit when scale, changes in metrics, and increasing complexity can affect mission and even hamper strategic execution. Craven will speak on the challenges of that delicate transition, one that can ultimately determine the fate of a company and its employees, and the ways leaders can prepare to thrive as they get there.
The complete NOSH Live Summer 2019 agenda features industry leaders from Nestle, Tofurky, Walmart, Jeni's Splendid Ice Cream, and more. Together they will provide best practices and advice on the natural food business, share lessons learned to avoid common industry missteps, and explore opportunities for growth and partnership.
The two-day conference on June 10th and 11th in New York City focuses on sampling, networking and education, and includes the Pitch Slam competition for rising natural food brands, Sampling Experience + Expo, Boot Camp educational session for food startups, and the Official Afterparty powered by ForceBrands.
NOSH Live is only 11 days away and tickets are going fast. Register today and reserve your seat.
Questions about the conference can be directed to Jon Landis. Sponsorship opportunities are available for companies looking for additional industry exposure.
---
About NOSH Live
NOSH hosts conferences twice a year to help develop and fuel the growth of entrepreneurial Natural, Organic, Sustainable and Healthy (NOSH) packaged food companies and service providers. NOSH events are two-day, cutting-edge industry conferences that drive valuable industry connections and promote the exchange of strategies and ideas. Specific to CPG food companies, the conference program explores growth strategy, sales, marketing, investment and more through case-based presentations and panels by an all-star roster of speakers.