SUMMER 2019 | JUNE 10+11 | NEW YORK, NY
Event Post
Brewbound Session and Brew Talks posts.
---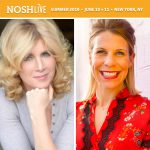 The NOSH Live Summer 2019 speaker roster now features leaders from the brand, retail and investment legs of the industry. Joining Walter Robb, the former co-CEO of Whole Foods Market, is Gail Becker, the Founder and CEO of CAULIPOWER, and Megan Bent, the Founder and Managing Partner of Harbinger Ventures.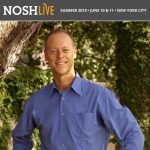 It's time to plan for the new year, and we're kicking it off with the announcement that Walter Robb, the former Whole Foods co-CEO, will take the stage this June at NOSH Live Summer 2019 in New York City. A pioneer of the natural food movement, Robb will share insight into the industry's evolution. With experience ranging from organic almond farming, leading Whole Foods Market, and mentoring and investing in the next generation of natural food brands, Robb will discuss not only the current state of the marketplace but also what he envisions for the future of food.