NOSH Live: How Jane Miller Leads Change at Lily's Sweets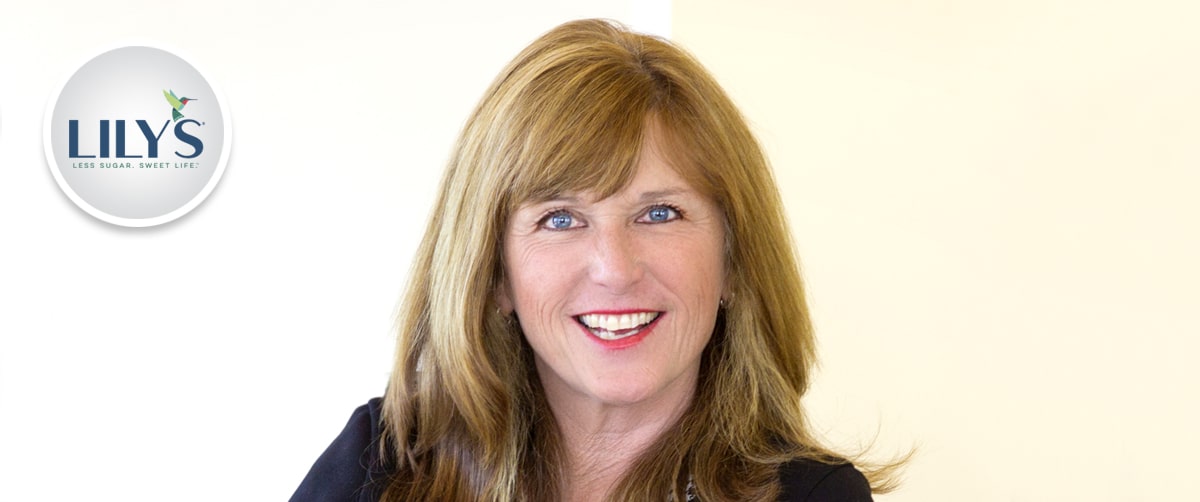 In the rapidly evolving industry of better-for-you food, companies must always be ready to embrace change or risk being left behind. And regardless of company size, those shifts can cause growing pains or result in turmoil if not handled with care. At NOSH Live Summer 2019 Jane Miller, the CEO of Lily's Sweets, will equip attendees with ways to manage that change, whether that's dealing with downsizing or rapid growth.
A 30-year-veteran of the food industry, Miller has learned that while change is inevitable, it often can be difficult for employees and teams to process. Now the CEO of VMG-backed brand Lily's Sweets, Miller will walk the NOSH Live audience through her principles for managing change, pulling from her time leading companies like Rudi's Bakery, Swell (formerly ProYo) ice cream, and HannahMax Cookie Chips. The presentation will provide actionable takeaways for attendees to implement at their own companies.
But brands aren't the only industry players dealing with change. As consumer trends and purchasing behavior evolve, the industry must adapt. Walmart, Pinterest and Walter Robb, the former co-CEO of Whole Foods Market will be joining Miller to explore their take on the future of the industry and how they plan to adapt accordingly. The complete speaker roster will feature more than 20 industry a-listers who will present retail insights, market analysis brand case studies and expert predictions of future trends and growth opportunities.
The two-day conference for the natural food industry takes place on June 10th and 11th in New York City. It features immersive experiences such as the NOSH Live Sampling Experience and Expo, Pitch Slam competition for rising industry stars, Boot Camp educational session for food startups, and additional networking and sampling opportunities.
Early registration pricing expires this Friday, April 26th. Register now and save $200 per ticket.
Questions about the conference can be directed to our NOSH team. Sponsorship opportunities are available for companies looking for additional industry exposure.
---
About NOSH Live
NOSH hosts conferences twice a year to help develop and fuel the growth of entrepreneurial Natural, Organic, Sustainable and Healthy (NOSH) packaged food companies and service providers. NOSH events are two-day, cutting-edge industry conferences that drive valuable industry connections and promote the exchange of strategies and ideas. Specific to CPG food companies, the conference program explores growth strategy, sales, marketing, investment and more through case-based presentations and panels by an all-star roster of speakers.
Like what you're reading?
Subscribe to BevNET+NOSH Today
Subscribe today and get access to the leading industry resources in the food &amp beverage industries. News, trends, industry data, expert analysis and much more.
Access all of these benefits:
Unlimited access to all content on BevNET.com and NOSH.com
Exclusive access to hundreds of educational videos
Watch subscriber-only live programs such as Office Hours