Hear Nestle's Take on Innovation and Investment at NOSH Live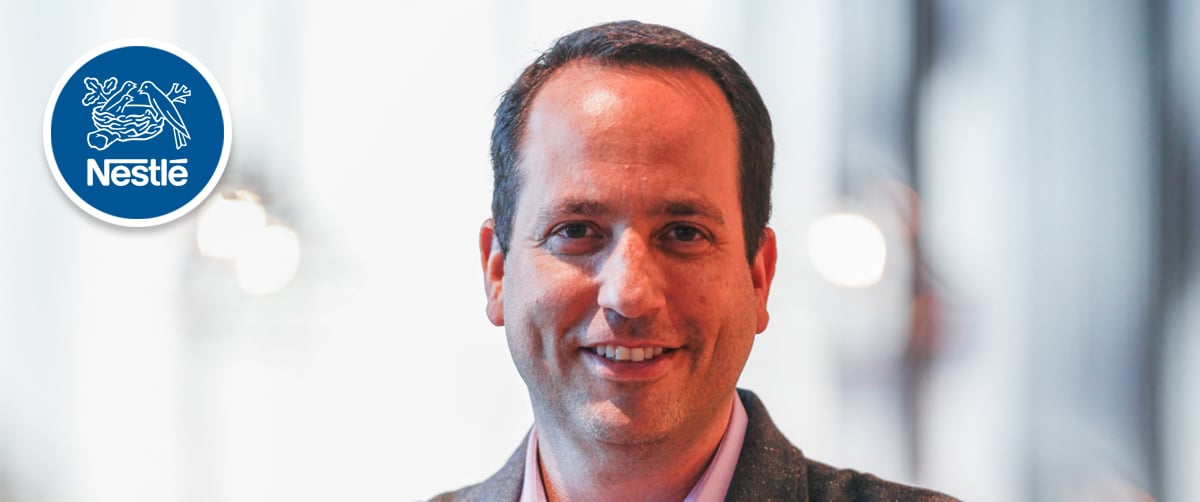 Gerber, Nesquik, Toll House, Lean Cuisine, Hot Pockets, Haagen-Dazs, KitKat, and the list goes on — they all belong to the largest food company in the world, Nestle. At NOSH Live Summer 2019 we'll gain insight into the conglomerate's perspective on cultivating innovation from within as well as through acquisition.
As the industry evolves and the number of options on the shelf multiplies, the larger companies must innovate to compete, and it's a lot easier to rapidly innovate in a company of 20 employees compared to a company of hundreds of thousands. Doug Munk, Nestle's Director of New Business Ventures, is taking on that challenge, in charge of driving innovation and growth for the company.
Through the New Business Ventures group, Nestle aims to cultivate and incubate ideas from within the company, while also looking outside itself for emerging food and beverage brands that create healthy offerings for its consumer base. Munk will provide insight into its investment strategy and future plans to focus on health and wellness.
Both big players and emerging stars are represented by the NOSH Live speaker lineup, including leaders from Tofurky, Walmart, Whole Foods Market, Caulipower, Pinterest and Harbinger Ventures, with more to come. The complete program will feature presentations on investment strategy, retail insights, market analysis, brand case studies and expert predictions of future trends and growth opportunities.
The two-day conference takes place on June 10th and 11th in New York City. With a focus on sampling, networking and education, it also features the Pitch Slam competition for rising industry stars, Sampling Experience and Expo, Boot Camp educational session for food startups, and additional opportunities.
NOSH Live Summer 2019 is only 6 weeks away. Register now to secure your seat.
Questions about the conference can be directed to our NOSH team. Sponsorship opportunities are available for companies looking for additional industry exposure.
---
About NOSH Live
NOSH hosts conferences twice a year to help develop and fuel the growth of entrepreneurial Natural, Organic, Sustainable and Healthy (NOSH) packaged food companies and service providers. NOSH events are two-day, cutting-edge industry conferences that drive valuable industry connections and promote the exchange of strategies and ideas. Specific to CPG food companies, the conference program explores growth strategy, sales, marketing, investment and more through case-based presentations and panels by an all-star roster of speakers.