NOSH Live Pitch Slam: Meet the Judges, Meet the Brands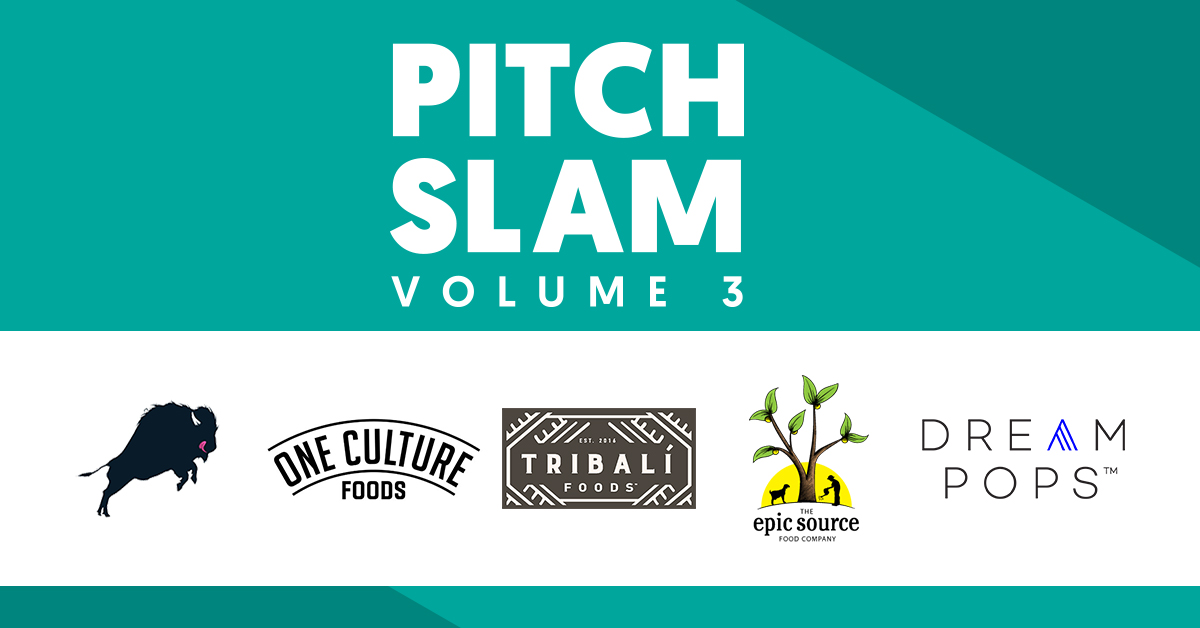 The NOSH Live Pitch Slam adds a layer of suspense and competition to the strategic discussion and networking taking place throughout the day.
The contest pits five emerging entrepreneurial brands against one another in a business plan competition and taste-off in front of experienced judges, allowing the audience to glimpse the emerging brand environment and hear real-time feedback that can help all companies develop.
In addition to the honor and attention that comes from winning the event — past winners include fast growing companies Yumami and Bronx Hot Sauce — the winners will receive $5000 from sponsor ADM.
Judges for this edition of the pitch slam are drawn from the top of the investing, retailing, and brand development fields. They are:
David Baram, Co-Founder and Managing Director, VMG Partners
Greg Fleishman, COO and Co-Founder, Foodstirs
Josh Resnik, CEO, Twin Cities Co-Op Partners
Stephanie Edgecombe, Brand Manager, Food Marketing, ADM
The brands competing in this third edition of the NOSH Live Pitch Slam include:
TRIBALÍ Foods: Paleo-Friendly, Mindfully Raised Beef and Chicken Burgers and Patties
One Culture Foods: Globally Based Dips and Marinades
Funny Farm: Goat Cheese Popcorn from a small women/employee owned company
Dream Pops: A futuristic, design-forward lifestyle brand of better-for-you, plant-based desserts
Go Roam Free: Hickory smoked bison meat. Made from 100% grass-fed bison. Always sugar-free.
We look forward to seeing you at NOSH Live on Thursday, Nov. 30 at the Loews Santa Monica Hotel. Limited registration for the event is still available.
About Project NOSH
Project NOSH is the leader in food-focused media and events and is a division of BevNET. The mission of Project NOSH is to offer the best, most comprehensive platform for news coverage, expertise, partnership, networking and support for all members of the community.
Through its website and NOSH Live events, Project NOSH reports on and catalyzes food innovation for the ecosystem of entrepreneurs, consumers, suppliers, distributors, retailers, investors, regulators and ingredients and service providers.
Project NOSH experts are often used as sources for media publications looking for industry information and expertise including the New York Times, Wall Street Journal, Detroit Free Press, NPR, CNBC and Wired Magazine.
BevNET has offices in Watertown, MA, New York, NY, and San Diego, CA.
Like what you're reading?
Subscribe to BevNET+NOSH Today
Subscribe today and get access to the leading industry resources in the food &amp beverage industries. News, trends, industry data, expert analysis and much more.
Access all of these benefits:
Unlimited access to all content on BevNET.com and NOSH.com
Exclusive access to hundreds of educational videos
Watch subscriber-only live programs such as Office Hours