NOSH Live: Get Your Brand in Shape With Boot Camp, Dec. 1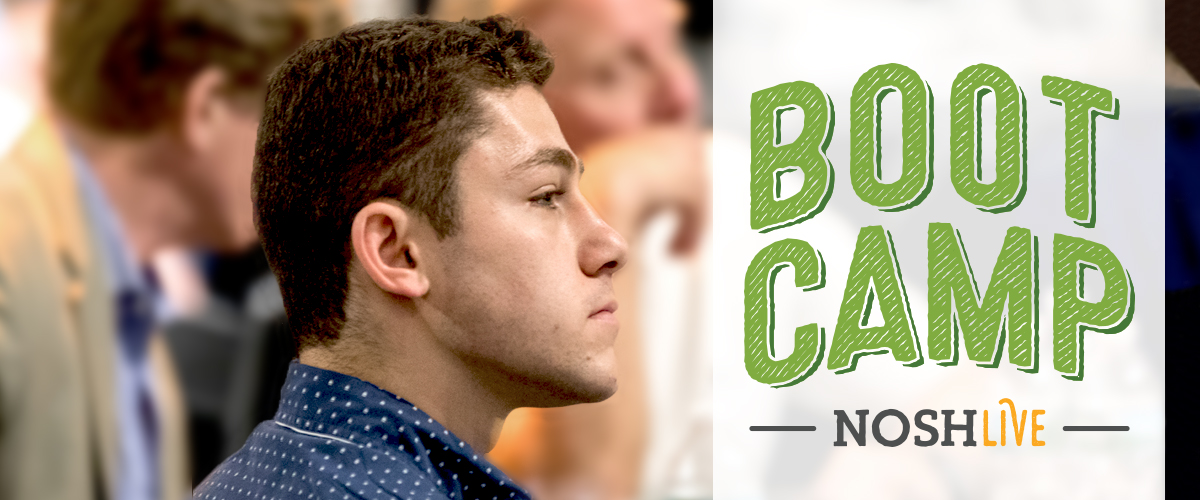 You'll love the first day of NOSH Live, but after all the talk of strategy, case studies in brand growth and the overall inspiration and networking, you know that theory and strategy are nothing without the tactics and execution to enact them.
That's where the NOSH Live Boot Camp comes in, on Dec. 1 at the Loews Santa Monica on the day after the big event. Extending the lessons from the day before, Boot Camp will immerse attendees in the ways that products move through the market and will show them how to get it done, from pitching investors and stores to putting impactful products on shelf, hiring as they grow, and attacking online opportunities like Amazon.
Featuring highly accomplished figures from sales, marketing, organizational structure and more, NOSH Live Boot Camp is a significant day of how-to, and is followed by the chance to further ask questions and network with the subject matter experts during an extended round table lunch session.
Boot Camp begins at 9 a.m. on Dec. 1 in the Venice Ballroom. We've filled the morning with entrepreneurs and experts who have devoted their careers to the growth and success of innovative, emerging brands. Here's the schedule:
9:00 – Welcome
9:05 – 9:30 Emerging Brand Strategies: Best Practices — James Richardson, Founder, Premium Growth Solutions
9:30 – 9:55 Introducing Next-Gen CPG — Caroline Love, former VP, Hampton Creek
9:55 – 10:20 E-Commerce Toolkit — Betsy McGinn, Founder, McGinn E-Comm Consulting
10:20 – 10:40 Networking Break
10:40 – 11:00 Winning with Investors — Luke Vernon, Managing Partner, Ridgeline Ventures
11:00 – 11:20 Store Visit Prep — Josh Resnik, CEO, Wedge Co-Op
11:20 – 11:45 Building the Team During Rapid Growth: Josh Wand, CEO, Force Brands; Cassie Nielsen, VP of Talent, VMG Partners; Meena Mansharamani, CEO, Maya Kaimal
11:45 – 12:30 Round Table Networking/Lunch (Ocean & Vine Room)
Here's one more great part: if you're coming to NOSH Live, you're welcome to register for Boot Camp for free. All you need to do is want to learn just a little bit more.
---
About Project NOSH
Project NOSH is the leader in food-focused media and events and is a division of BevNET. The mission of Project NOSH is to offer the best, most comprehensive platform for news coverage, expertise, partnership, networking and support for all members of the community.
Through its website and NOSH Live events, Project NOSH reports on and catalyzes food innovation for the ecosystem of entrepreneurs, consumers, suppliers, distributors, retailers, investors, regulators and ingredients and service providers.
Project NOSH experts are often used as sources for media publications looking for industry information and expertise including the New York Times, Wall Street Journal, Detroit Free Press, NPR, CNBC and Wired Magazine.
BevNET has offices in Watertown, MA, New York, NY, and San Diego, CA.