Finalists Announced for Pitch Slam 9; Replay the Pitches
Six food brands were selected from a field of 12 for Thursday's final round of NOSH's Pitch Slam 9 presented by 301 Inc., the virtual pitch competition.
Representatives from 12 Tides, AMG Snacks, AYO Foods, Candid, Elite Sweets, Everipe, Fila Manila, Kindroot, Smooth Pops, Yo Pitts! Foods, Yoconut Dairy Free and Waves Caribbean all faced off virtually in the semifinal round on Tuesday afternoon. Rewatch the full semifinal round of pitches above.
Of the semifinalists, Everipe, Smooth Pops, Elite Sweets, AMG Snacks, AYO Foods and Kindroot will move on to Thursday's final round, with AMG Snacks selected as the audience favorite. Thursday's winner will receive an advertising package with NOSH valued at $10,000 along with the coveted Pitch Slam trophy.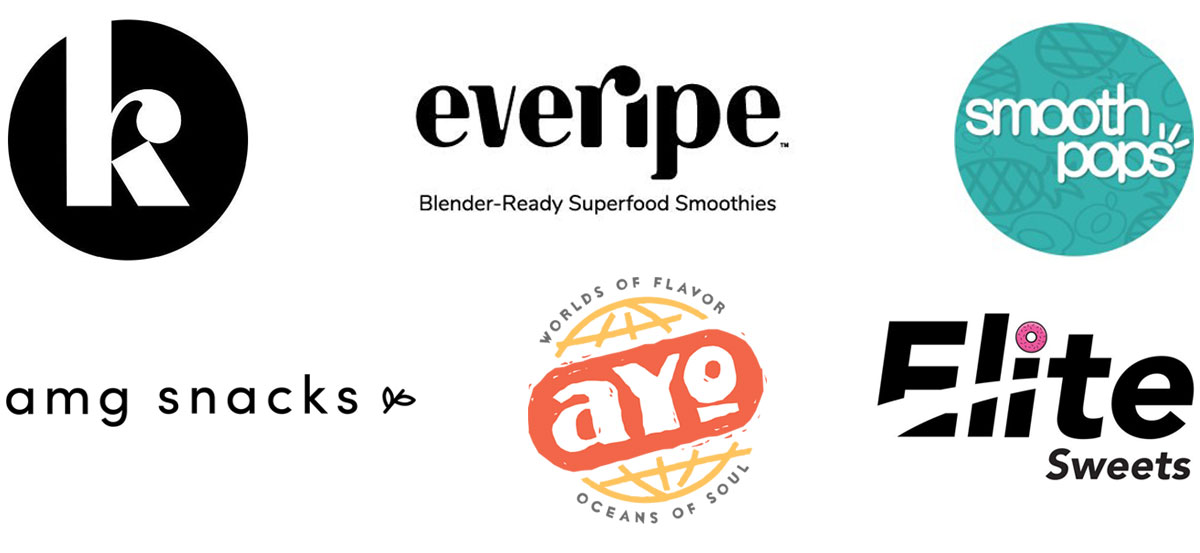 During the virtual competition each early-stage food brand had two minutes to pitch their products and make a case for why their brand has what it takes to be successful in the competitive natural food industry. The semifinal round judging panel included Erin Cabrey, staff reporter at NOSH, Alexandra Hendricks, marketing manager at 301INC, Arpon Ray, principal & chief operating officer at Coefficient Capital, and Lizzi Ackerman, co-founder of Birch Benders.
"We're always looking for category creators," Ray said about the pitches from the semifinalists. "As an investor, we get most excited about that opportunity and also categories that haven't seen a lot of innovation. That's usually the recipe for a really big brand."
The final round of Pitch Slam 9 will be livestreamed on nosh.com and NOSH's social media platforms on Thursday, November 19 from 12:00 to 1:30 p.m. ET, featuring an extended five minute pitch session and live Q&A with entrepreneurs and judges. The winner will join past Pitch Slam winners including Savorly appetizers, Know Brainer keto marshmallows, Beckon lactose-free ice cream, Creation Nation protein bar mixes, Watermelon Road dried fruit jerky, Tribali grass-fed frozen meat patties and Bronx Hot Sauce.
Set a reminder to watch the Pitch Slam 9 finals >>
---
About NOSH
NOSH is the leading source for informed, comprehensive coverage and context for the growing community of businesses with Natural, Organic, Sustainable, and Healthy packaged food. As the food-focused extension of BevNET.com, NOSH offers products in a variety of media that reaches engaged brands, retailers, investors, distributors, suppliers, and service providers.