What Legalizing Industrial Hemp Could Mean for Food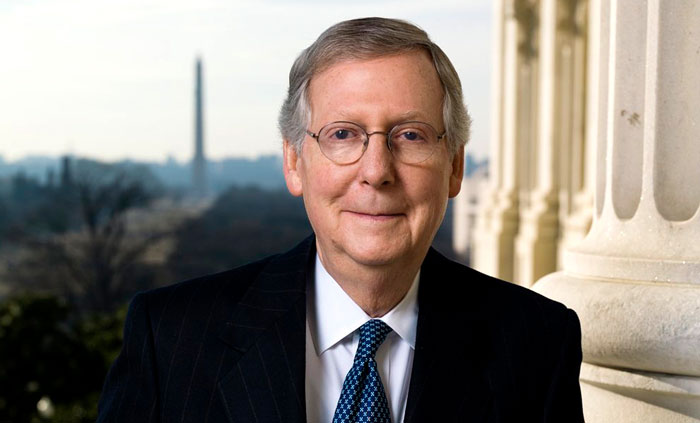 Hemp has gained a powerful political ally. On Monday, Senate majority leader and long-time hemp advocate Mitch McConnell announced he plans to introduce a bill to legalize industrial hemp as an agricultural product. If passed, the bill could have major implications for the natural food industry.
While hemp is used for everything from clothes to food, the crop has historically been illegal to both grow and sell in the U.S. Hemp's supporters say it has been unfairly limited in production due to its biological closeness to marijuana. However, unlike marijuana, hemp contains a negligible amount of THC, a cannabinoid known for its hallucinogenic properties. Because of its legal constraints, many natural food brands have been hesitant to use the ingredient or have experienced challenges in doing so, despite its purported status as a superfood.
Even with these limitations, hemp sales grew to $688 million in 2016 and the industry is set to hit $1.65 billion in 2021, according to Marijuana Business Daily. But the growth may be even more explosive in the food industry particularly if it's easier to source hemp domestically.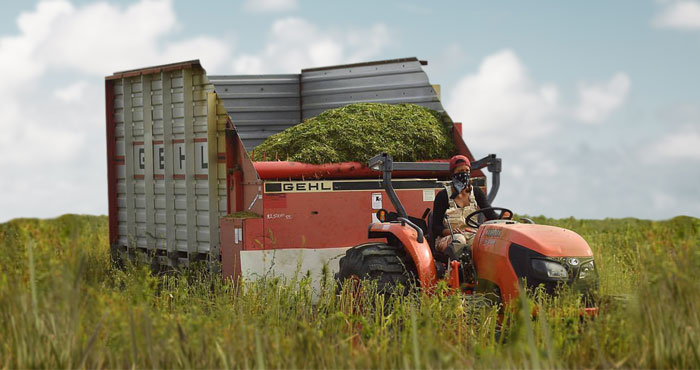 Currently, the brands that use domestic hemp have a limited supply. The 2014 Farm Bill contained a loophole that allowed for very limited domestic production of "industrial hemp" via universities and state departments of agriculture. Most brands though currently source hemp-derived ingredients from overseas because the supply is larger, more stable and more cost-effective.
Under the new bill, it's expected that more farmers will begin cultivating hemp and the domestic price will slowly drop, encouraging more brands to make the switch or consider innovating with hemp. Alex Corren, CEO and founder of drink mix UnCanny Wellness, formerly known as Hempower Nutrition, said he plans to switch to a domestic — and ideally organic — source of CBD hemp extract (a non-psychoactive cannabidiol from hemp with known medical properties) if the bill passes.
He also hopes that a price drop could in turn help expand the accessibility of his product line.
"As it is right now, quality full-spectrum CBD extract is still very expensive," Corren said. "This new legislation should bring in a whole new generation of hemp farmers, in turn bringing down and stabilizing the price of CBD for all of us."
Right now, leading hemp snack and protein maker EVO Hemp is one of the only brands making the entirety of its portfolio from domestically sourced hemp. Though founder Ari Sherman thinks the drop in prices will make hemp a more accessible ingredient to many brands, he thinks the bill's greatest impact will be felt by retailers and larger food companies.
"This new legislation will benefit brands like ourselves because now more big box retailers will be open to carrying hemp products," Sherman said. "Small food manufactures were early adopters to hemp but larger businesses have been slow to get on the trend due to the public perception of hemp and its legality. If this hemp bill passes, it will open up hemp as an ingredient to large established food companies such as General Mills and Kellogg's."
But that's only if the bill actually passes. Similar bills like this have been attempted for the last 18 years, each being stopped by the Judiciary Committee.
If the bill does go through, advocates told NOSH that they will seek to make sure all products of the hemp plant — including hemp-derived CBD — are treated the same under the law. CBD products from wellness balls to cooking oils are already gaining popularity, as was seen during this month's Natural Products Expo West.
"One of the biggest threats to the hemp-derived CBD industry is pharmaceutical companies that are trying to bring CBD-based medications to the market," Corren said. "Pharma's influence on legislation cannot be ignored, and we need to make sure that cannabinoid-rich extracts from the hemp plant are treated the same as the seed and fiber products."