Good Catch Reels in Investment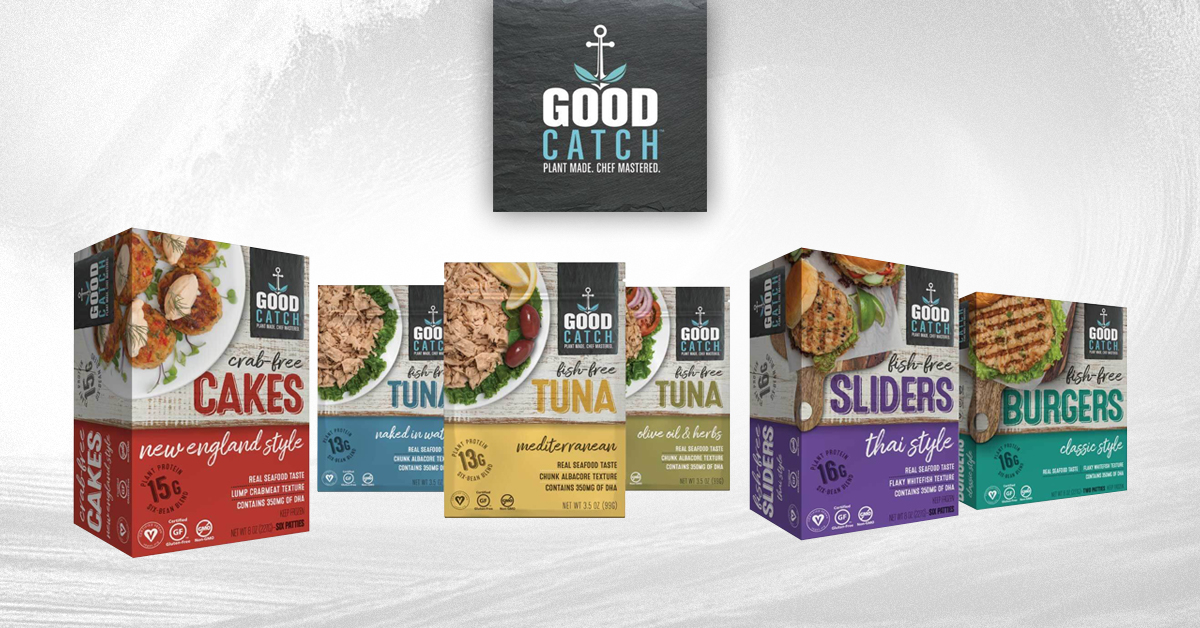 Plant-based seafood company Good Catch announced today the close of an $8.7 million series A round of funding. The investment round was led by New Crop Capital with European food producer PHW Group, retailers Thrive Market and Fresh Direct and numerous investment groups also taking part in the round.
Good Catch is the first company to emerge from the accelerator developed between venture firm New Crop Capital and product development and marketing group BeyondBrands. Good Catch co-CEO Chris Kerr also serves as the Chief Investment Officer of New Crop Capital. The firm, however, does invest in brands outside of the partnership.
The Good Catch product line includes fish-free sliders and burgers, crab-free cakes and pouches of fish-free tuna all made from legumes and algae oil.
Kerr told NOSH that the brand was looking for investors with strategic and "value-added" offerings. Kerr noted those skills and benefits included production assistance, distribution, marketing and awareness. The group also looked for investors that represented different global markets and aligned with the sustainability mission of the company.
"Seafood is globally consumed and our charge is to build a global solution to many of the problems seafood inherently brings to consumers," Kerr said. "We wanted investors who could assist with this effort."
The brand — which is pre-revenue — needed to raise funding in order to bring their proprietary seafood products to market. Good Catch, Kerr noted, originally looked for a co-manufacturing partner but ultimately chose to build out its own production facility.
"We've seen a lot of companies in our space be unable to keep up with demand due to production constraint," Kerr said. "This translates directly to lost opportunity. We are planning well ahead of that curve."
Good Catch plans to enter retail in the last quarter of 2018. The brand, Kerr told NOSH, will launch in Whole Foods Market, Thrive Market and Fresh Direct. While the latter two retailers are investors, the brand also has strong ties to Whole Foods. The company's "culinary innovation" is led by brothers Chad and Derek Sarno — the retailer's former global healthy eating coordinator and former global executive chef, respectively. Similar to its fellow plant-based brethren Beyond Meat and Impossible Foods, Good Catch will also focus on food service opportunities, Kerr said.
Good Catch is still determining final product pricing but hopes to offer consumers an affordable option to traditional seafood products.
"Our goal is to match [comparable seafood products'] price, awareness, convenience and, most importantly, taste — what I call our Food PACT," Kerr said. "We make a pact with consumers that if we can deliver on these four points, our offerings will align with consumers' interests and we go into business together."
SaveSave