What FSMA Changes Mean for CPG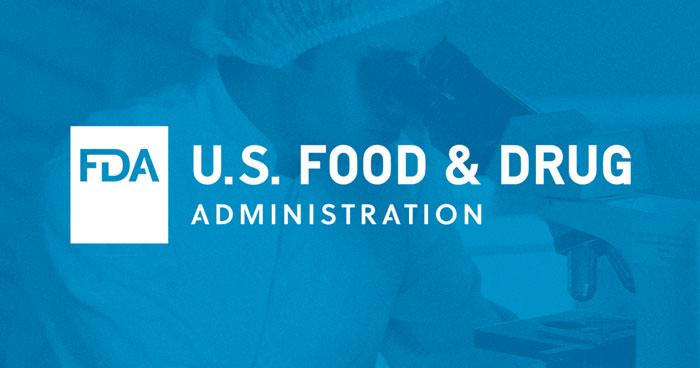 The U.S. Food and Drug Administration (FDA) announced last week that it will not actively enforce certain areas of the Food Safety Modernization Act (FSMA), which has been touted as the largest overhaul of U.S. food safety laws in more than 70 years. The FDA said it decided to make changes after receiving feedback about the complexity of complying with some of the act's rules.
The new guidance summarizes that the agency will use discretion when enforcing specific provisions in four FSMA rules, including the Current Good Manufacturing Practice (CGMP), Hazard Analysis and Risk-Based Preventive Controls for Human Food rule, and Standards for the Growing, Harvesting, Packing, and Holding of Produce for Human Consumption rule. Specifically, the provisions relate to aspects of the "farm" definition, requirements for importers of food contact substances, the type of processes accepted for animal feed created from human food byproducts, and written assurances from a manufacturer's customers,
It's this latter provision that has the potential to impact CPG supply chains.
FSMA, which was enacted in 2011 and went into final effect at the end of 2017, is an over 200-page document that outlines regulations for the food system from top to bottom. The document includes increased inspections, especially for foreign suppliers, requires detailed food safety plans, identifies risks and controls, specifies supply-chain communications and adds traceability mandates and sanitary transportation efforts.
While some food producers have supported the rollout of FSMA, other industry leaders have long maintained that some of the rules provide unnecessary hardships for businesses and producers. A particular source of frustration centered around the act's required written assurances of safety between producers. Under the previously passed FSMA guidances, manufacturers, processors, importers and farmers had to not only control for hazards that might occur in processing, such as e. Coli or salmonella contamination, but also issue lengthy written statements, known as assurances, explaining exactly what steps were taken to control these hazards.
Under the new guidance issued last week, producers are now only required to reveal to their customers where potential hazards might exist. To do so, suppliers must disclose what hazards, such as e. coli or salmonella, have or have not been controlled for. They no longer need to document in detail what specific safety processes are in place.
The goal is to make the accountability for the safety of a product clear but not complicated, according to Jenny Scott, a senior advisor in the Office of Food Safety. Scott used the example of a fresh salsa manufacturer to explain how this could potentially impact brands as they work with suppliers.
"Unless I am making the salsa shelf-stable, I'm not cooking it or heating it any way that I would kill any pathogens, so what I'm relying on is the farmer… to ensure the produce is not contaminated. I need to do verification activities with my supplier," Scott said. "But let's say I'm the middle man just chopping up the produce… Technically speaking under FSMA, the middleman needs to control the hazard before he passes it on to someone else. So we wrote into the rule that under these certain circumstances, you [just] need to let the manufacturer know, 'Hey, I'm not ensuring that the produce safety standards has been applied to this material. I am just giving it to you to handle and you need to treat it.'"
Even with the revised guidance, the interim process is still more robust than provisions of the past. Prior to FSMA, producers were not federally required to submit extensive documentation regarding hazard control. Instead, each supplier had a different set of pre-arranged safety processes for each client. Under FSMA, processors are still obliged to control the hazards associated with food, Scott added, so the decision to not enforce written assurances should not create any lapse in control for hazards.
The commitment to safety echos FDA Commissioner Scott Gottlieb's statement from last week, which said the guidance as a whole is intended to "help reduce the burdens on both industry and government" in order to improve food safety.
"We all share the common goal of maintaining the safety and quality of the American food supply," Gottlieb said. "We look forward to continued collaboration with the affected industry, regulatory partners and other stakeholders to make sure that they understand what's required in a post-FSMA world and to provide the flexibility needed to implement these new standards across a very diverse food supply."
The Grocers Manufacturing Association (GMA) reportedly praised the agency's "commitment to collaborating with stakeholders in a manner that strengthens consumer protections through science-based standards while maintaining regulations that are practical and risk-based."
However, Peter Lurie, president at the Center for Science in the Public Interest, said in a statement that he believes the changes expose consumers to contaminants like salmonella and e. coli.
"The announcement is a rotten anniversary present," said Lurie, "given that FSMA was signed into law on this very day seven long years ago."
Still, while some FSMA measures have been weakened, the decision will be followed by new education and regulation initiatives, according to the Scott. The new guidance buys the FDA time to "consider changes or other approaches to address concerns." Scott said rulemaking is a time-consuming process, but a "high priority" for the agency.
Changes to the enforcement of FSMA come as the FDA has been under fire as of late. A report released last week by the Department of Health and Human Services' inspector general office found that the federal recall process is so slow for about 80 percent of the nation's food that it can take up to 10 months to get unsafe products off all store shelves. The agency has also been working over the past seven weeks to find the source of romaine lettuce contamination, which has resulted in two deaths and over 50 illnesses in the U.S. and Canada.