Meet the Industry Innovators On Forbes' 30 Under 30 List
The packaged food industry has something more to celebrate this week: 23 of its millennial innovators and entrepreneurs made the Forbes 30 Under 30 List for 2017.
In total, 600 of the country's brightest millennial minds were highlighted in Forbes' annual list for being "game-changers" in their respective industries. According to the publication, the acceptance rate to the list is under four percent.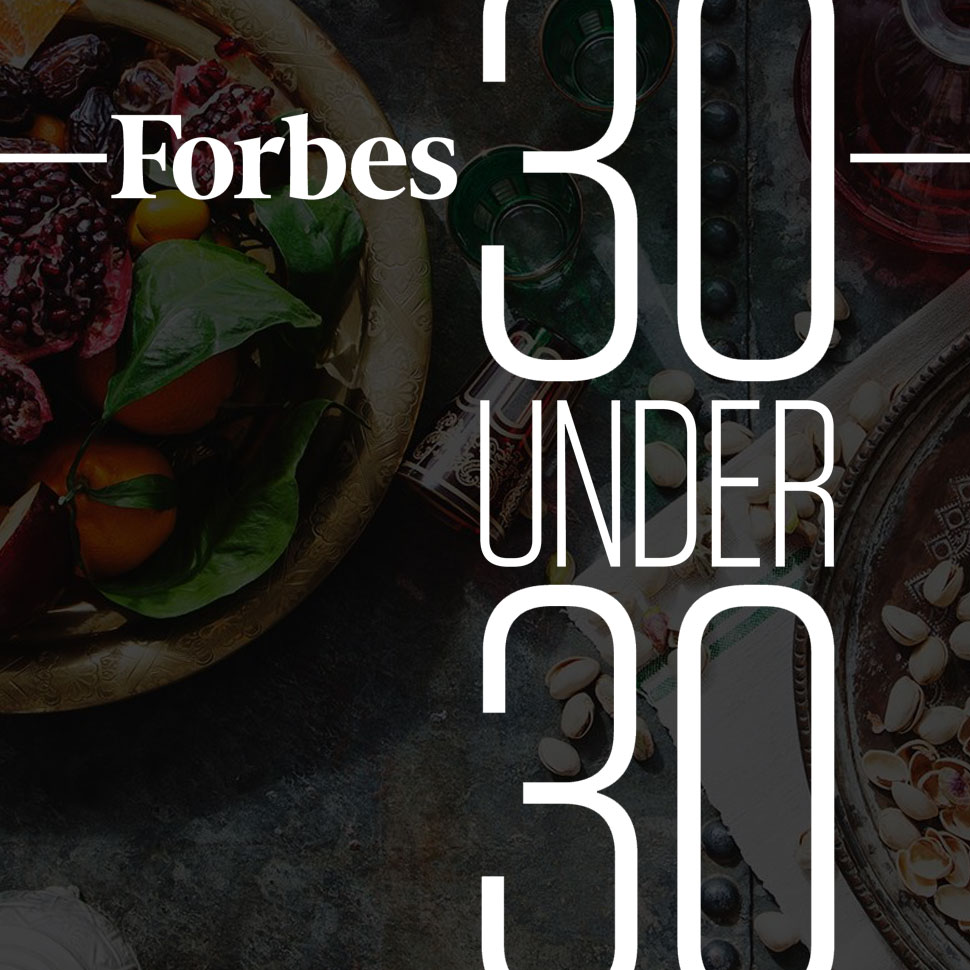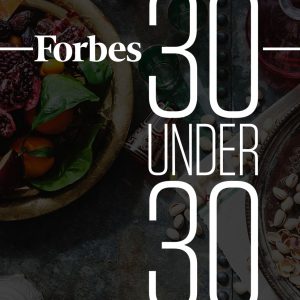 Across all 20 segments of the 30 Under 30 List, 23 highlighted innovators work food industry, either for a food brand, in retail or within a related industry. Judges from the industry included Alex Guarnaschelli, chef and restaurateur of Butter, Marcus Samuelsson, chef and restaurateur of Red Rooster Harlem, Lee Schrager, founder of South Beach and New York Wine & Food Festivals, and Paul Ross, president and CEO of Edrington Americas Co.
The honorees represent the growing popularity and success of trends such as clean eating, natural ingredients, reducing food waste, and artisanal products. It's particularly a banner year for food producers, with 14 innovators making the cut.
Miguel Garza, 29, cofounder of Siete Family Foods, was recognized for his clean-label, "abuela approved" almond, cassava and coconut flour tortillas. 2017 has already been a busy year for Garza. Siete launched a new grain-free tortilla chip line in Whole Foods Markets nationwide this month.
"We see ourselves as a healthy Mexican food company," Garza told Forbes. "You know Annie's Homegrown, which does organic traditional American cuisine? We see ourselves as that, but for Mexican food."
Other CPG-focused Class of 2017 notables include Lizzie Ackerman, 29, cofounder of Birch Benders Micro-Pancakery. Founded in 2012, the brand is now a portfolio company of investment group Boulder Food Group.The mixes — which include unique varieties such as sweet potato, chocolate peppermint, six-grain and paleo — are on shelves in 6,000 stores nationwide, including Target, Whole Foods and Safeway.
Cleveland Kraut co-founder, Drew Anderson, 29, also made the list for his new take on sauerkraut. His fermented line features adventurous ingredients like indian spices, whiskey, dill and beets.
"We are immensely proud of Drew for his continued leadership and vision to grow our company and bring fermented foods to America's plate," his co-founder Luke Visnic said in a statement. "We are honored to be recognized by such an institution as Forbes and hope to continue pushing the envelope and making healthy easy & delicious in 2017."
The impact of the food industry was felt beyond the official Food and Drink category. Seven other creative food leaders were also recognized in sectors including retail and e-commerce, consumer technology, and social entrepreneurship.
The full list of Forbes' picks in the food industry include:
Food & Drink Category
Lizzie Ackerman, 29, Cofounder of Birch Benders Micro-Pancakery The baking mixes — which include unique varieties such as sweet potato, chocolate peppermint, six-grain and paleo — are on shelves in 6,000 stores nationwide, including Target, Whole Foods and Safeway.
Drew Anderson, 29, Cofounder of Cleveland Kraut Building on the popularity of fermented foods, Anderson is spicing up sauerkraut with adventurous ingredients like indian spices, whiskey, dill and beets.
Andrew Chmielewski, 29, Founder of Dave's Sweet Tooth Using his father's toffee recipe, Chmielewski has brought these sweet treats from his family's kitchen to the shelves at TJ Maxx, Kroger and Homegoods.
Miguel Garza, 29, Cofounder of Siete Family Foods Inspired and created by his sister due to her own health issues, Garza worked to bring the line of grain-free tortillas and tortilla chips to shelves, the latter of which just launched in Whole Foods nationwide.
Joey Grassia, 29, Founder of Kutoa Health Grassia is shaking up both the bar and coffee worlds with his two brands: Kutoa Health Bars and Steamm coffee.
Jen Martin, 28, Cofounder of Pipsnacks LLC After launching this better-for-you popcorn company with her brother in 2012, Martin went swimming with the sharks and received an investment from Shark Tank panelist Barbara Corcoran. The popcorn now sells in stores like Whole Foods and Target.
Ian Purkayastha, 24, Founder of Regalis Foods Known as the "Prince of Truffles," Purkayastha became enthralled in the fungus world when he was 15-years-old. He founded the multi-million-dollar specialty food company, Regalis Foods, in 2012, and brings his truffle oils and products to some of the country's top high-end restaurants.
Jourdan Samel, 28; Ari Sherman, 29, Cofounders of Hemp Health LLC The duo is selling their sustainable hemp bars, protein powder and seed oil in 3,000 stores including Walmart and CVS.
Michael Shoretz, 29, CEO of Enlightened The former personal trainer launched his own lower calorie ice cream line, which is now sold in 10,000 stores, and then moved in the salty snack section with a line of bean snacks.
Katlin Smith, 28, Founder of Simple Mills, Inc. This Chicago-based baking line sells its gluten-free mixes, crackers and frosting in more than 6,000 stores, including Whole Foods and Target.
Keeley Tillotson, 24; Erika Welsh, 25, Cofounders of Wild Friends Foods These partners are changing the nut butter game with their all-natural line of nut and seed butters. Welsh and Tillotson offering unique flavors like sugar-cookie, gingerbread and chocolate-coconut as well as protein enhanced varieties
Consumer Technology Category
Christina Bognet, 29, Cofounder of PlateJoy PlateJoy is a nutrition start-up that curates specialized recipes based on diet and weight loss needs. The company previously worked with Whole Foods Market and now has –and it recently partnered with Instacart to provide users with same day delivery of recipe ingredients. of their grocery list.
Michael Brandt, 28; Geoffrey Woo, 28, Cofounders of Nootrobox The two entrepreneurs are on a mission to offer safe, accessible nootropics and other cognitive enhancement products to all. The brand offers three supplements as well as a chewable gummy coffee replacement delivered to consumers doors with its subscription model.
Retail and E-Commerce Category
Yakir Gola, 23; Rafael Ilishayev, 23, Cofounders of goPuff The Philadelphia-based online convenience store, which raised $8.25 million in VC backing, allows consumers to order snack and beverage brands normally found in c-stores and have them delivered to their door within 30 minutes.
Social Entrepreneurs Category
Ricky Ashenfelter, 29, Cofounder of Spoiler Alert Spoiler Alert fights food waste by providing a real-time marketplace for food donations and discount sales.
Emily Cunningham, 26; Kwami Williams, 25, Cofounders of MoringaConnect The company helps farmers in Ghana grow moringa and then purchases the crop to make its two lines of products: True Moringa beauty products and Minga Foods snacks.
Evan Lutz, 24, Cofounder of Hungry Harvest For his subscription box company, Lutz partners with farmers to bring "ugly" and surplus produce to consumers at a more affordable price.
Annie Ryu, 26, Founder of The Jackfruit Company The Jackfruit Company is out to replace meat with jackfruit, the world's largest tree-borne fruit, and provide income opportunities for Indian farming families.