With Maio Launch, Bolthouse Tests New Rollout Strategy
Over the past year, numerous big CPG firms have announced the formation of internal venture capital arms to work with and embrace entrepreneurial brands. And while Campbell Soup has launched such a division, Acre Venture Partners, the company's other divisions haven't lost the entrepreneurial spirit, either.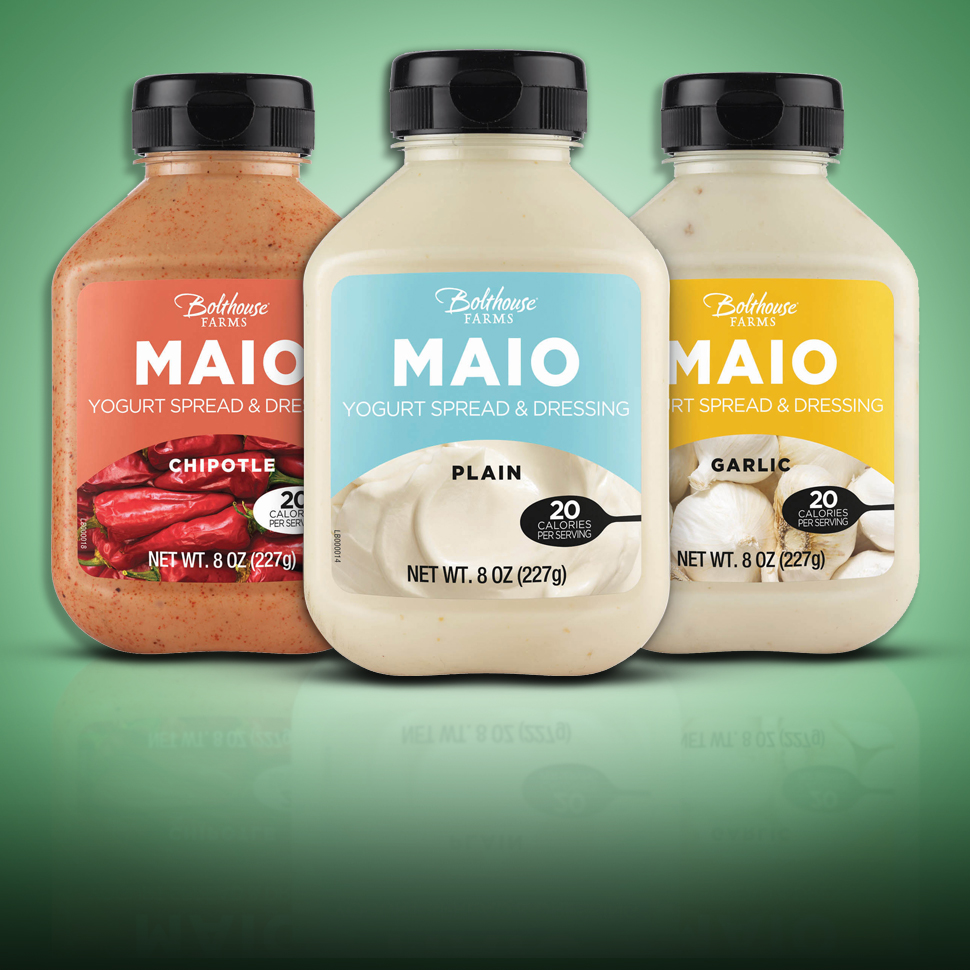 The brand's C-Fresh division this week launched Maio, a new mayonnaise-like spread, under its Bolthouse Farms brand. In a change from earlier rollout strategies, the line of three better-for-you, yogurt-based dips will be released in a small test market, rather than as a nationwide debut. Its early performance will influence the next steps for the brand.
"We have a team that's focused on innovation that's really inspired by entrepreneurs," Carolyn Tao, VP of Marketing for C-Fresh Innovation, told NOSH. "We're trying to take a few cues. I think one of the things that entrepreneurs do really well is get things out quickly and then test them and react."
C-Fresh is releasing Maio at Safeway stores in Northern California. For launch, the line will be merchandised alongside refrigerated dressings and retail at $2.99.
Developing Maio took over a year. Mayonnaise was targeted as ripe for innovation both because of a consumer interest in refrigerated condiments and, Tao said, because mayonnaise is the largest condiment category, at $2 billion in sales a year. The next closest condiment category, ketchup, only comes in at $750 million.
Another benefit to testing products on a smaller scale, Tao told NOSH, is the speed at which products can be released.
"One of the great things about incubation is that our goal is really to get a lot of new products out in the marketplace and see how they do," Tao said. "There's an expectation that not everything will succeed and that's okay."
Future product tests may occur in other parts of the country and with other retailers. Safeway was selected for this test in part because the retailer also has an interest in refrigerated condiments.
Tao said how else C-Fresh can embrace test markets and other entrepreneurial tactics is still being discussed.
"We've been really immersing ourselves in the entrepreneurial world," Tao noted. "That was our inspiration and we're trying to figure out how that works at a larger company."