NOSH Voices: Sale of RXBAR Highlights What Investors Are Missing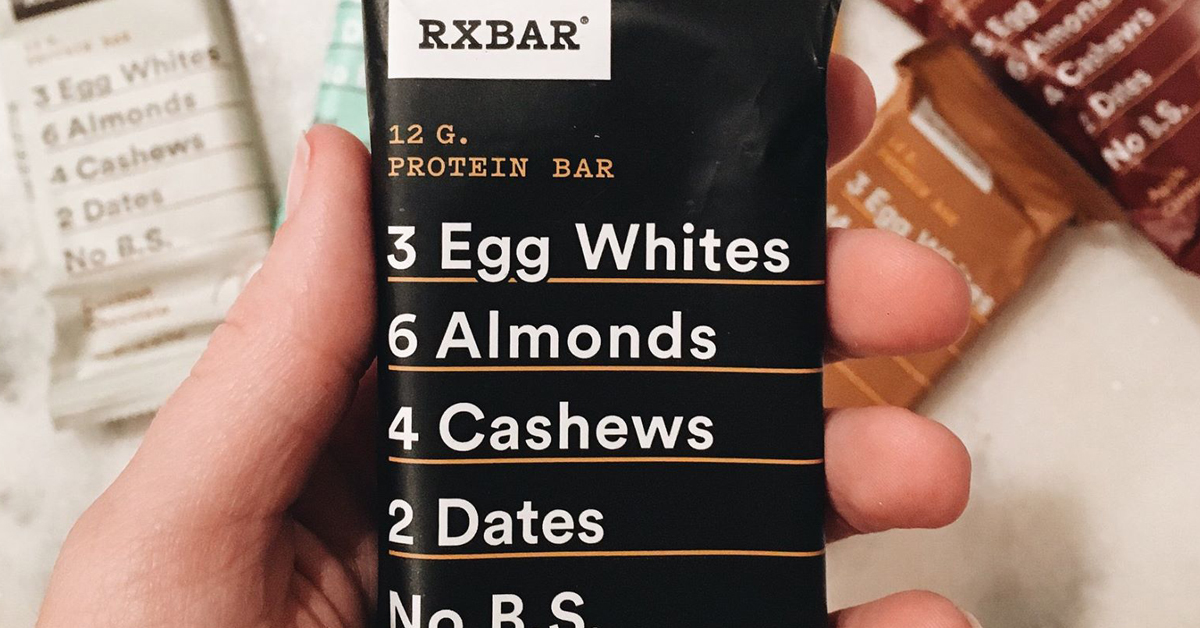 About the Author: Ben Lee is Managing Director of Funds at CircleUp, the investment platform providing capital and resources to early-stage, innovative consumer brands. In this role, Ben oversees all investments out of CircleUp's internally-managed funds, where he uses Helio to find and diligence companies and support the business growth of the portfolio. Joining as CircleUp's fourth employee, Ben was previously Director of Business Development, where we oversaw all the hundreds of company raises on CircleUp's investment marketplace. Ben previously worked at JH Partners, a consumer-focused private equity firm, where he invested in a variety of industries, including personal care, home goods and direct marketing. 
Friday, it was announced that protein bar brand RXBAR is being acquired by Kellogg for a staggering $600 million. This is just the most recent sale in the massive M&A bonanza that is currently underway as big consumer goods companies buy up smaller companies to try to capture the innovation and success that they've failed to produce internally.
When RXBAR first launched in 2013, most investors didn't think to go near it because they felt the nutrition bar category was too crowded and competitive. Those same investors are likely kicking themselves now over not trying to go after a huge missed opportunity. What led to RXBAR's success and how did investors miss the signs?
Nutrition bar category dominated by large companies who didn't innovate
In 2013, the nutrition bar category was dominated by established players like Nestle Power Bar, Clif bar, Abbott, and NBTY. Because these companies were profitable and had comfortable market share, they didn't have their antennae up to detect what consumers truly wanted. In other words, they got lazy.
This problem is not unique to nutrition bars. The largest CPG companies on average spend a mere 2% of revenue investments on R&D, compared to 13% for the tech industry. And you wonder why products like Kitkat and the Big Mac still exist in the consumer industry while we're on our iPhone 8 in the tech industry.
Not spending sufficiently on R&D meant Power Bar, Clif Bar, Abbot and NBTY weren't aware when people started wanting more out of their nutrition bars—by wanting less. The established players offered a wide variety of flavors that were often made up of more than 20 different ingredients and missed the fact that consumers were craving simplicity.
Enter RXBAR
RXBAR entered a crowded market with a straightforward value proposition: simplicity. The flavors were unassuming and the bars themselves were made up of only five ingredients with no artificial additives.
Despite this simplicity, RXBAR originally had packaging that was busy and colorful like other bars in the category, so they weren't able to effectively capitalize on their differentiation. In January of 2016, they redesigned packaging to highlight the simplicity, and sales skyrocketed.
This is a familiar story. Halo Top, the other phenomenal CPG success of the year, also flew under the radar initially. It had a highly differentiated product, but the packaging didn't show that off. When Halo Top rebranded with clean, pretty colors and design – and most importantly, the calorie count smack dab in the middle of the pint – it started flying out of the freezers. Today, it's the best selling pint of ice cream in America, recently surpassing Ben & Jerry's and Haagen-Daz.
Where was the money?
It may seem like there are a lot of chance factors that led to the success of RXBAR, but as it turns out, the signals of growth were there all along…investors just weren't looking in the right way.
CircleUp's machine learning platform Helio, which systematically analyzes 1.2 million companies across key dimensions, found that of the 1,370 companies in the nutrition bar category, RXBAR ranked top in the top 2% for brand strength. Experts missed this—or at least didn't see it until it was too late, when the company no longer wanted (or needed) equity for its business.
The purchase of RXBAR by Kellogg is just the latest sale in the consumer M&A frenzy. The big CPG companies have no other choice but to buy these small companies – their legacy products aren't selling and they're not producing innovation internally, so buying emerging brands is their fairly low-risk strategy for recouping growth.
What's less clear is the venture capital supporting this growth. RXBAR raised no money, and Halo Top only raised a small amount from CircleUp investors in 2015. And when investors have tried to apply tech funding principles to CPG companies, the results have been disastrous. Honest Company, a natural home cleaning company, recently slashed its valuation by almost 50% after investors sunk nearly $300 million into it. And home juicing solution Juceiro infamously shut down after raising $125 million from Silicon Valley investors.
Where do we go from here?
While RXBAR was able to succeed without capital, many budding CPG companies aren't. For every RXBAR, there are dozens of great, emerging CPG companies that don't receive the financial support they need to get off the ground.
Heuristics and guesswork repeatedly fail investors, and Silicon Valley's tech-inspired approach to CPG funding is not just fruitless, but often dangerous for companies. If early-stage private capital markets can overcome its historical inefficiencies and challenges, we should hear about many more success stories like RXBAR—and many more products like it for people to enjoy.
At Project NOSH and BevNET, we pride ourselves on having a robust network of food and beverage entrepreneurs, industry insiders and advisers. NOSH Voices is a series of columns penned by respected experts to provide a spectrum of views from within the food community. Interested in contributing to NOSH Voices? Contact the Editors.