With Revamp, Bobo's Looks to Reinvent the Bar Category
If the grocery store was a high school cafeteria, the perimeter would be where all the popular kids sit. While the majority of products sold in grocery stores are found in the center store aisles, it's the look and feel of "fresh" that packaged goods are seeking to embody and emulate.
Now half a year into its new leadership, Bobo's Oat Bars is making changes, trying to bring the fresh aura of the perimeter into the decidedly center store-bound nutrition bar category. A packaging redesign and strategy to pitch Bobo's homemade feel as part of a "freshly baked" subcategory of the bar set are central elements of the idea.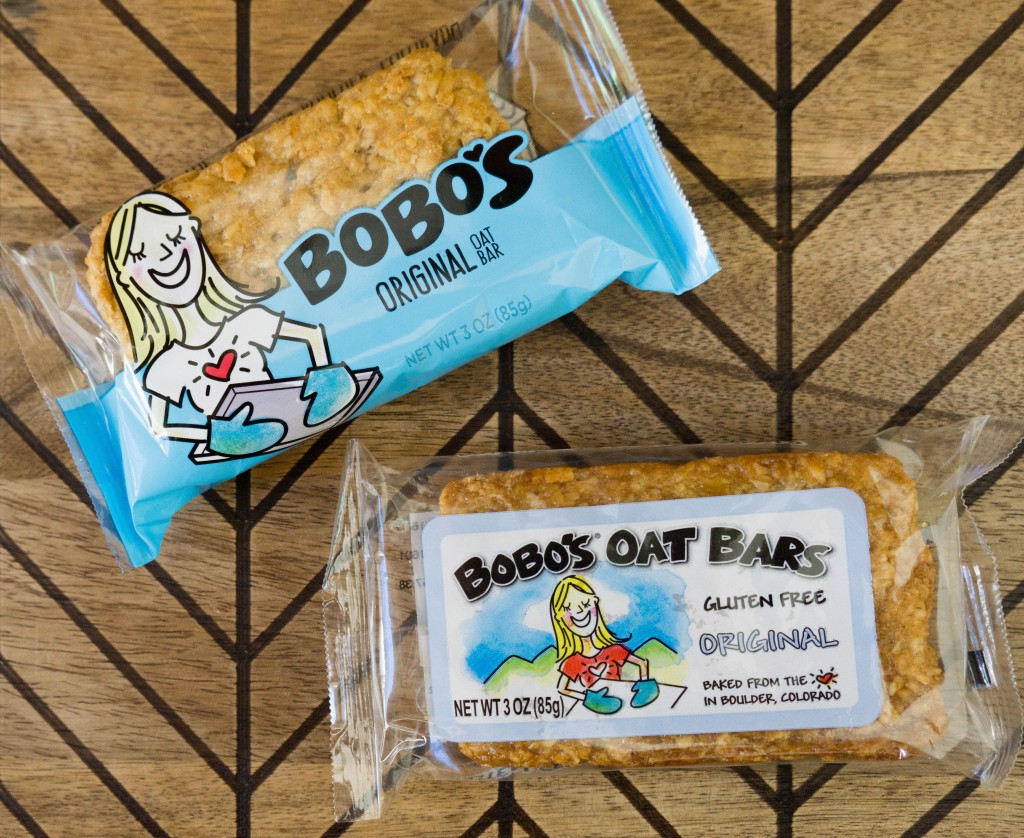 Bobo's started as a mother and daughter baked oat bar, and was was run for over a decade solely by founder Beryl Stafford. At the start of 2016 Stafford added former Boulder Brands EVP/GM T.J. McIntyre as CEO, along with veterans from Clif Bar, Safeway, and five other former Boulder Brands team members. The new team spent the last six months looking deeply at the company's mission, strategy and goals, and is now re-energized and ready to boost sales past the $10 million mark it will hit this year.
The most apparent change is the bar's new look, which was designed by Boulder, Colo. Interact on Shelf.
"Our refreshed positioning centers around the notion that no other brand brings us home like Bobo's," Fred Hart, Interact's Creative Director, told NOSH. "The design as a result, focused on elevating the human touch and simplicity."
McIntyre says this feeling of home is what separates Bobo's from the competition — which, he says, often looks factory made and has a long list of unpronounceable ingredients.
"There's snack bars, nutrition bars, women's nutrition bars, protein bars, meat bars…there's a bar for everyone, every time of their day and every day of their week." McIntyre said. "We think that we can make ourselves unique in this over SKU-ed category with our homemade approach."
In stores, McIntyre and team have crafted the idea of an "artisan bakery section" within the bar category. McIntyre says the set would have Bobo's along with other rustic-looking bars such as Earnest Eats and Seven Sundays.
"The opportunity we bring to the bar category is bringing the perimeter of the store, where everything is fresh and where consumers are flocking, to the center of the store, where everything is processed and very much me-too," McIntyre noted.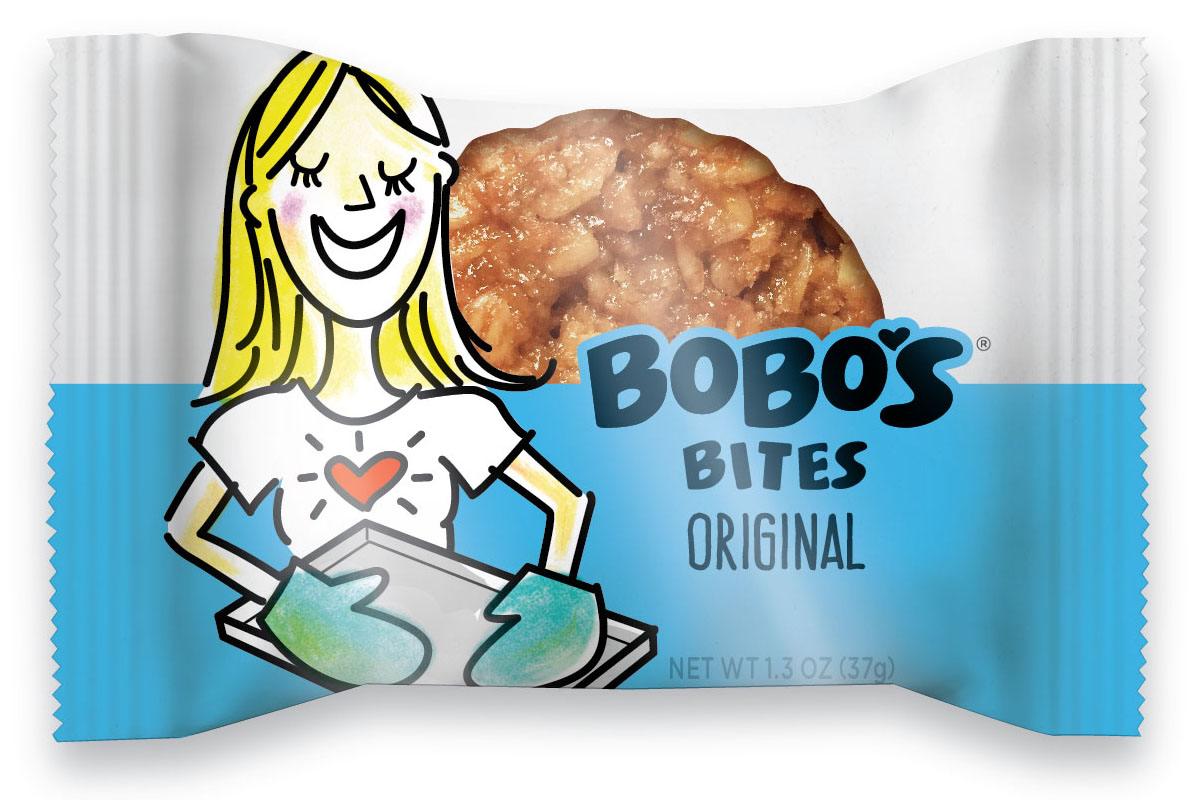 Bobo's has also spent time reformulating its 16 bar and four snack pouch SKUs. This included changing recipes and how the bars were made (for example, using chocolate chips instead of melted chocolate), launching a limited edition holiday flavor, and switching the shape of the bites to be more kid-friendly.
The brand is also working on using more certified non-GMO and organic ingredients. "We make a very strong margin at Bobo's which gives us the ability to invest in our cost of goods," McIntyre said. "If we forgo 2 or 3 points of margin, but we create the best possible bar on the market, we're going to win in the long term."
It seems retailers are responding to the new look and taste of Bobo's. The holiday gingerbread flavor has been picked up by HEB, Sprouts, and several regions of WFM. And McIntyre says the first quarter of 2017 should see a "dramatic leap" forward in conventional retailers as well as specialty coffee stores.
While Bobo's has plans to eventually expand past bars and bites, the focus for now is on the bar business. "There's more innovation and renovation to come," McIntyre said, "but our sites are keenly set on making the current Bobo's 3 oz. bar format a smash hit in the bar category."