With New CEO Nardone, PopCorners Gains Experienced Edge
PopCorners is getting ready to rock.
With the announcement that veteran snack and beverage pro Paul Nardone has joined the company as CEO, and a change in ownership, the brand is preparing to extend its brand into new product varieties while also capitalizing on massive manufacturing capabilities that will be more fully integrated into the company.
In a deal it consummated earlier this summer, international private equity firm Permira combined both the brand's parent company, Medora Snacks, LLC, and its manufacturing facility, Ideal Snacks Holding Corporation, into a new company, BFY Holdings.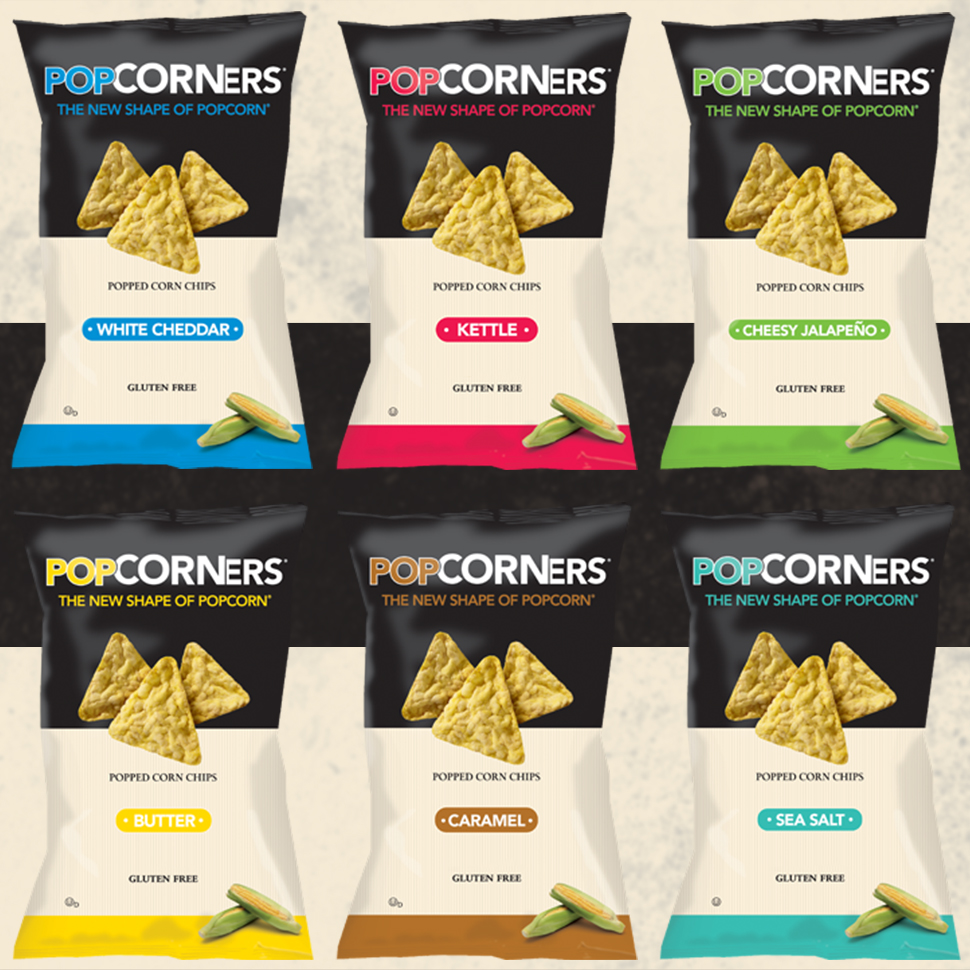 Last week, Nardone left a position with Sherbrooke Capital to start work at BFY, with plans to both grow the PopCorners brand and market the company's nearly 500,000 square feet in manufacturing capacity to companies in the healthy snack realm.
A lifetime food and beverage executive who has come in to navigate the late-stage expansion and sale of high-profile brands like Stirrings (sold to Seagram's) and Immaculate Baking Co. (sold to General Mills), as well as a former CEO of Annie's, Nardone seemed awed by the massive amount of space he now has available, both to PopCorners and to other brands that are trying to crank out healthier snacks in whole grains, rice, wheat, and other formats using a proprietary technology that "pops" the grains into crunchiness without using the fat and oil that have been necessary in other formulations.
"I am excited to join BFY at a time when we can build on all of the company's delicious products and leverage its superior popping technology," Nardone said.
With the new money behind the company, there's plenty of room for growth and no need to position the investment for sale, as has been his role with companies in the past, Nardone noted. The manufacturing capabilities of Ideal Snacks has left the company with a large number of clients in the "better for you" snack realm — one where proprietary manufacturing and formulas are often the hardest challenge for new brands to overcome — while PopCorners has large potential for advancement as a brand, he said.
"I'm really all-in as the CEO for this new venture," he said. "We think there's unique opportunities in the branded space to build it out in a thoughtful way."
Indeed, that potential is supported by what is a fairly broad platform. The brand, which launched in 2008, has seven SKUs in the "popped" category of better-for-you snack chips. Despite a low profile — the company's most significant visibility effort is its presence as a free snack on Jetblue flights — it has more than $30 million in sales, growing four times faster than the rest of the category, according to retail tracking firm IRI, making it the third most popular non-tortilla corn chip in the country, behind Fritos and Bugles. In announcing the acquisition, Permira cited the brand's impending growth into popped potato chips and bean chips.
Zeke Alenick, who started both the brand and the manufacturing company, remains with the new BFY entity as a board member and will focus on the brand's private label business and product development, according to a statement from Permira.
As for Nardone, the move is a return to the business that he hadn't anticipated, he told Project NOSH. He had spent the past few years focused on helping Sherbrooke investments like Angie's BOOMCHICKAPOP and sports recovery beverage Kill Cliff as a board member. He will remain on those boards at the request of Sherbrooke founder John Giannuzzi, he said, but the chance to return to an operating role with BFY was too interesting to pass up.
PopCorners is currently sold in 50 countries and is strongest in club and warehouse stores, along with grocery accounts, but Nardone is expected to incorporate a more comprehensive multi-channel retail strategy in the months and years to come.
"We have a long road ahead of us," he said. "A lot to do and a lot of opportunity to do some things with the brand to make it really big, really exciting."