Spindrift CEO to Speak at FBU Boston on 9/30; Prelim Agenda Now Available
BevNET FBU (Food & Beverage University) released today the preliminary agenda for its September 30 event at WGBH Studios in Boston.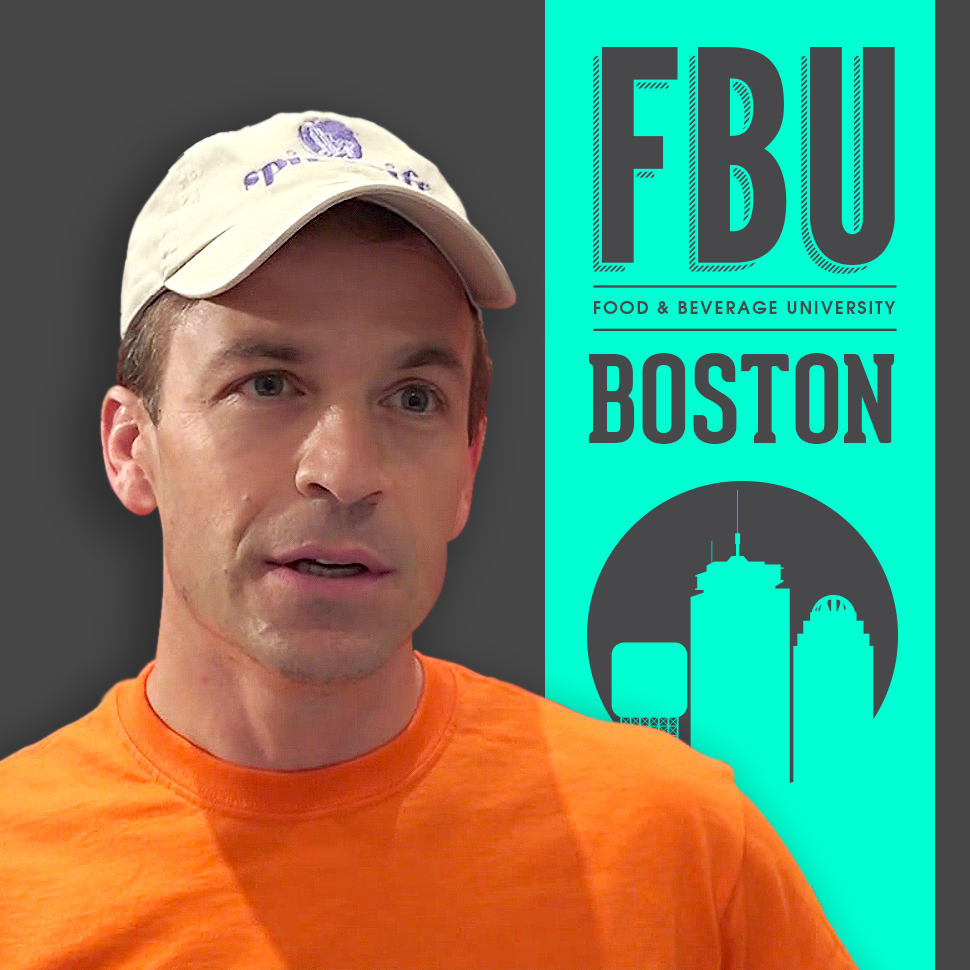 The one-day educational event is designed to provide entrepreneurial food and beverage companies with the tools and industry knowledge they need to launch and position themselves for long-term growth and success. Through the full-day program, brands will learn how to refine their products and work with co-packers, set up distribution plans, land retail accounts, coordinate early-stage financing, and establish a path for sustainable growth. The full list of topics can be found in the preliminary agenda.
View the Full Preliminary Agenda >>
FBU's presenters are a mix of successful company founders and leaders, as well as investors, retailers, and brand-building experts within the the food and beverage industry, including:
Paul Nardone, CEO, PopCorners
Dena Zigun, Director of Marketing, Roche Brothers
Bill Creelman, CEO, Spindrift
Rob Ehrlich, Founder & CEO, SexyPop
Bob Burke, Founder, Natural Products Consulting Group
Drew Harrington, Co-Founder, Yasso
Special attention will be paid to the funding challenges faced by early-stage food and beverage companies, including discussions with angel investors and private equity funds.
In addition to great content and speakers, attendees will also have the opportunity to sample their products through the FBU Boston Sampling Station. Attending brands will be able to gain honest and valuable feedback from veterans who have seen and sampled thousands of brands, as well fellow innovative entrepreneurs.
FBU Boston will be held on Wednesday, September 30, at WGBH Studios. The program specializes in helping new and emerging entrepreneurs launch their brands with the proper awareness of the key decisions and metrics they will need to succeed. Investors, distributors and retailers looking for the next big brands also benefit from the program.
Discounted registration available for early-stage food and beverage brands. Contact Jon Landis at jlandis@bevnet.com or (617) 231-8837 for information.
Note that this preliminary agenda is subject to changes and additions.
About BevNET FBU: FBU one-day events are designed to provide a full-day kick-start for early-stage food and beverage entrepreneurs; the Boston event will take place on Wednesday, September 30 at WGBH Studios, 1 Guest St Brighton, MA 02135. Entrepreneurs and their teams will be walked through the key decisions and challenges that accompany early growth, from commercialization, co-packing, and product design, to structuring a company and a sales force, reaching key distribution and retail decision-makers, and marketing their products, all while maintaining solid business practices that can attract growth capital. FBU events feature opportunities to maximize learning opportunities through interaction with speakers and entrepreneurs, as well as the chance for entrepreneurs to sample their products for the audience.