Gluten-Free Lucky Charms, Chia Cheerios: An Entrepreneur's Survival Guide
KitKat has vowed to use sustainably sourced cocoa. Kraft ditched artificial flavors and colors for its Macaroni & Cheese. Lucky Charms and Cheerios went gluten-free.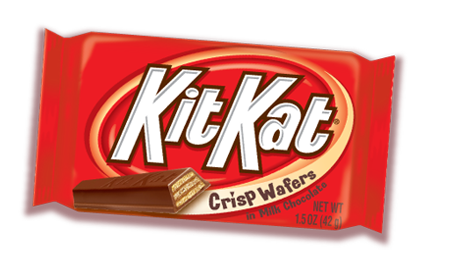 If you're a consumer, you rejoice. These are (at least some of) the kinds of changes that they have been more readily seeking in recent years.
But they're also the kinds of changes that are engendered in many of the successful smaller brands that the big companies are following. After all, for every KitKat, there are several smaller kinds of Equal Exchange-type chocolates who built their brands on ethical sourcing. For every cleaned-up General Mills cereal, there are several small brands built on the gluten-free promise, or natural or organic ingredients, or constructed from ancient grains.
Surprisingly, many entrepreneurs are actually highly solicitous of the large-scale shifts in the food system that can be enacted when strategic interests merge with conscious values; others are wary of greenwashing, incrementalism, and message blur.
But one thing's for sure: for the entrepreneurial food brands that are in the business because they saw an opportunity to make change through the products they sell, the encroachment of the big guys can cause some soul searching. Product attributes that stress conscious or sustainably sourced origins, "free-from" claims, novel and natural ingredients have provided the points of differentiation to create many a brand platform, the "white space" that allows for a path into the store — until everyone else comes in behind you.
Things migrate upstream: just as artisanal and craft have become catchphrases, so have "gluten-free" and "with chia." Banners of change are hanging from big branches of the food industry family tree: from fast food (cage-free McMuffin, anyone?) to category-leading brands (what about some Cheerios + Ancient Grains?). The overall interest in food composition — 58 percent of consumers now usually or always read the ingredient list, according to a recent study from Ingredion USA — has put pressure upwards on big food companies, and they feel pressure to respond.
"You've got to really scratch the surface to make sure that there's no greenwashing going on," said Greg Fleishman, a marketing and branding consultant who has worked with brands like Suja, Kashi, Sambazon, and is currently involved with several cutting-edge food and beverage brands. "But for many entrepreneurs, it's a great thing, when we're talking about improving the food system, for these juggernaut brands to be more responsible. They're doing stuff on such a large scale that it's a magnified positive impact."
That magnified positive impact can present a new set of strategic considerations for those entrepreneurs and their companies who identified the opportunities stemming from conscious change.
For those brands that have been built on the edge of where much of the food business exists — with special supply chains, conscious sourcing, healthier, unique ingredients — when the rest of the business starts to head for that edge, entrepreneurs need to stretch that edge even further.
"All of these leading-edge brands are supposed to be the purest expression of their ingredients, values, innovations," Fleishman said. "So if you're allowing KitKat to catch up to you, then there's a problem. People pay for premium value, so brands need to find that next edge, to command the premium they're trying to charge."
Because large food companies are now able to read consumer feedback and track their responses to smaller, innovative brands, entrepreneurs have to be prepared to evolve, even from their initial, groundbreaking product lines.
Still, entrepreneurs maintain that they have a strong edge when it comes to being identified with the real face of those kinds of movements — if they work hard to maintain their brand image.
At a time when competitors might be bannering their use of in vogue ingredients pioneered by entrepreneurial companies, it's important that those entrepreneurs remind consumers that they were there first, and represent both the ingredient and the core value.
"You have to count on the fact that you're a real brand," said Shane Emmett, the CEO of Health Warrior, a line of chia-based nutrition and protein bars. "You have to have a genuine connection to your consumers that transcends the shelf a little bit."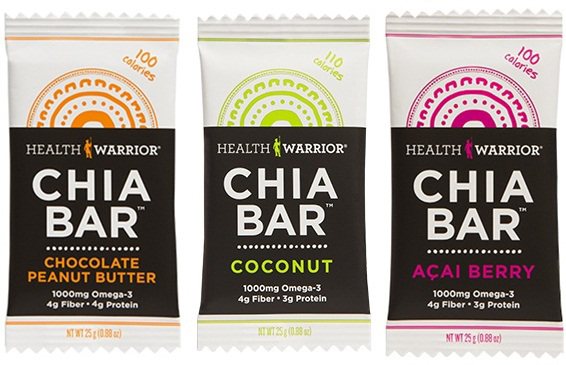 That also means maintaining quality standards and pressing the authenticity button over and over, Emmett added.
"What we've noticed most glaringly is that certain big food companies are using some amount of chia seeds in their ingredients, and then splashing that ingredient on their packaging face," he said. "But people read nutrition labels now. You really have to trust the customer not to be tricked."
Doubling down on brand authenticity isn't just a defensive play, notes Paul Pruitt, the founder of Mediterra Bars and a co-founder of ZonePerfect. Part of the trend of adoption of smaller brands is based on distrust of the larger food companies. Years of cutting costs in production and introducing sugar-heavy foods have led to consumers questioning the values of big food companies, no matter how genuinely they try to change what they do.
"Consumers are pretty savvy about what feels authentic and what doesn't," Pruitt said. "Some brands may have been gluten-free all along, but even then, if they jump on the bandwagon, the 'fake' vibe goes up. Companies like Procter and Gamble or Frito-Lay, they aren't going to change consumer perceptions overnight."
He pointed out the consumer backlash that has followed the acquisition of a beloved entrepreneurial brand like Annie's Homegrown by General Mills, or Honest Tea — and, more recently, Suja — by the Coca-Cola Co.
Strategics, Pruitt said, "know now to keep them running as separately, as seamlessly as possible, because when consumers know a brand is part of an overall corporate umbrella, it's not necessarily the best perception."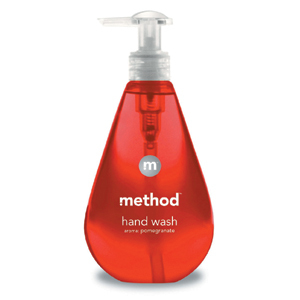 The storm of perception is one that entrepreneurial brands have had to weather in other consumer categories. Pre-recession, as environmentally friendly cleaning and housewares brands like Seventh Generation and Method began to grow, large companies like Clorox and S.C. Johnson rolled out imitative products like Green Works and Nature's Source Windex. But as the recession grew, the big companies largely orphaned those greener lines. But they failed to see the larger consumer shift, the growth of natural product-friendly retailers like Whole Foods, and the impact those retailers' growth would have on conventional grocery overall. The smaller companies maintained their sales growth, increasing their overall market share even further.
Still, talk to the smaller entrepreneurs, and there's still more of a "we're happy to beat 'em, but we'd rather they join us" mentality.
"When I see there are more conscious decisions being made by these big companies, it's a delight," said Janie Hoffman, the founder of Mamma Chia, which sells chia-based food and beverages. "If you read our mission statement, it says that it is to honor and uplift the soul of humanity and the soul of the planet. That takes more than just one of us."
For Susanne Brose, the co-founder of Freshkids, a new line of "clean label" kids snacks, the idea of having Kraft or Nestle join them in making products free of high-fructose corn syrup or GMOs, the scale of the imitators can help them fulfill their mission.
"We're really purpose-driven," Brose said. "So we love the idea of thinking that if 'little old Freshkids can do it, so can you.' Quite frankly, I think we all owe it to this generation, because we kind of messed up as a food industry before."
Even if it means that they might actually end up competing with those much larger companies?
"Hey, it comes down to creativity and idealism," Brose said. "We go to the edge, we take risks, we throw our little kayak in and we start paddling. You've got to try."