Project NOSH LA: The First Conference Focused on Emerging Food Brands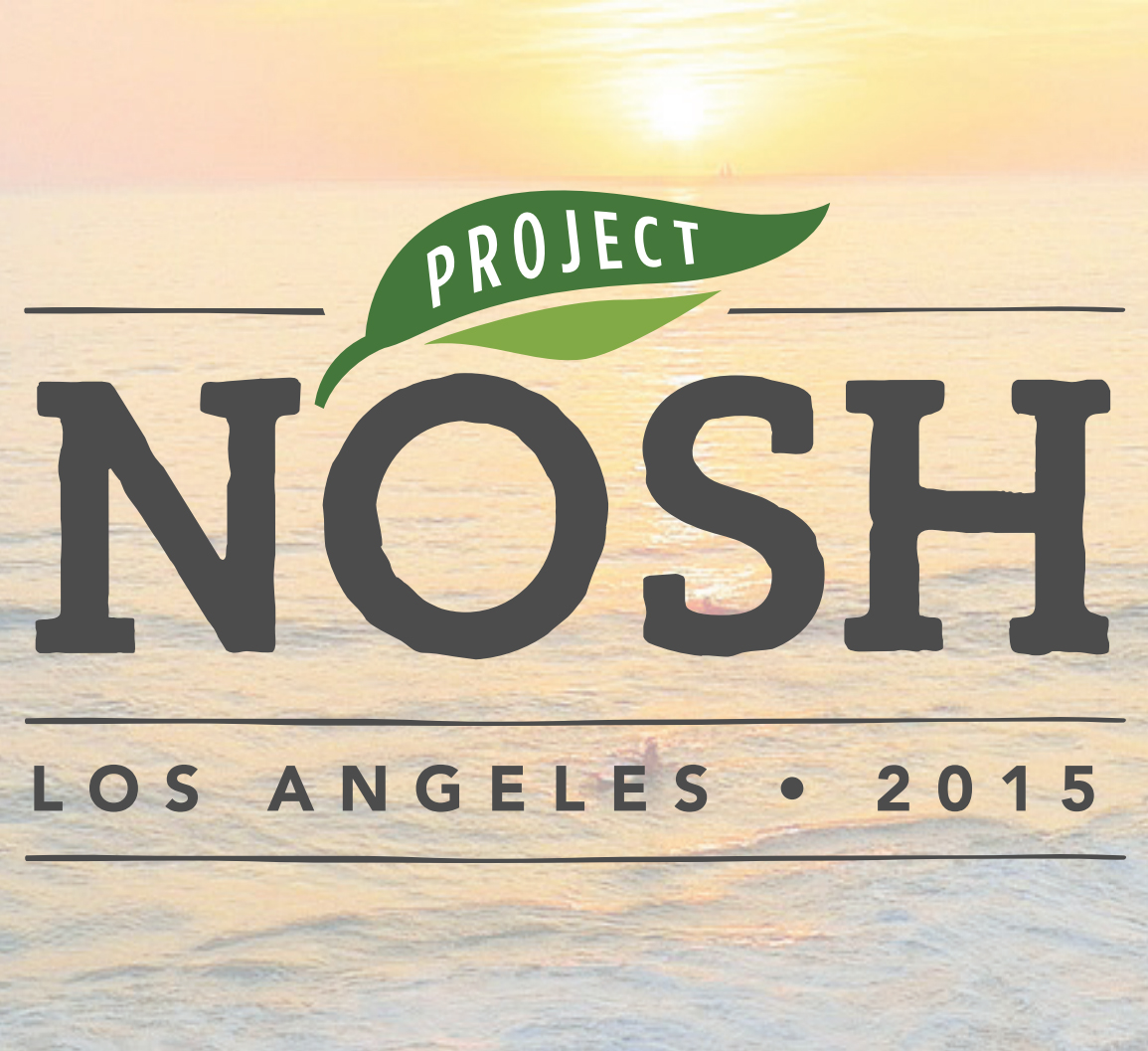 Announcing Project NOSH Los Angeles — The first conference devoted to the strategic needs of emerging Natural, Organic, Sustainable and Healthy food companies.
Project NOSH Los Angeles will take place on Nov. 5 as part of the comprehensive rollout of Project NOSH, the BevNET team's new industry resource for Natural, Organic, Sustainable and Healthy food companies.
Project NOSH Los Angeles is a one-day strategy and networking conference that puts the goals, needs, challenges and concerns of emerging food brands in the spotlight. Bringing case-based presentations and panels to the audience, key issues to be discussed by industry members and other experts will include topics like branding, marketing, sales growth, investment, emerging retail channels, applying innovation to new product categories while creating brand platforms, thinking about company structure, leadership, and professionalization, pricing structure, and creating partnerships with strategics and other capital sources.
This event will take place on Nov. 5, 2015 at the Skirball Cultural Center in Los Angeles. Sampling opportunities will be open for all attendees and sponsors. In keeping with the tenor of all BevNET-produced events, audience questions and discussions are encouraged, and there will be extensive networking time during meals, breaks, and post-event drinks for further interaction and community-building between audience members, speakers, and the staff of Project NOSH.
The early speaker lineup for Project NOSH includes the founders or CEOs of brands including Krave, Hail Merry, Tate's, Barnana, and Health Warrior, experts from Presence Marketing, SPINS, Boulder Brands, KeHE, and B&G Foods, as well as investors from funds like Boulder Food Group, Alliance Consumer Growth, VMG, Sherbrooke Capital and General Mills' 301 Inc. venture group.
Early signups are available by contacting Jon Landis. Sponsorships can be arranged by contacting John McKenna.
About Project NOSH
Project NOSH covers the world of entrepreneurial packaged food companies and services that are expanding rapidly due to interest in Natural, Organic, Sustainable and Healthy (NOSH) products and businesses. The growth of these kinds of products has created an ecosystem of entrepreneurs, consumers, suppliers, employees, distributors, retailers, investors, regulators, and service providers: The goal of Project NOSH is to become the leading source of informed, comprehensive coverage and context in regard to this growing community of businesses and the larger trends affecting it, both internally and externally. Project NOSH is a product of BevNET.com, Inc., which offers, through products in a variety of media, the best, most comprehensive forum for news coverage, expertise, partnership and support for all members of the beverage community.
In addition to news coverage, Project NOSH features a subscription-only video education series that provides new and growing food companies the tools and knowledge they need to enter the market and succeed. Powered by a comprehensive set of interviews with experts and entrepreneurs, the education offerings are supplied by BevNET FBU (Food and Beverage University), which also conducts live events for the purpose of helping food and beverage companies develop with the best possible chance of success.