Columbus Craft Meats Launches India Pale Ale Salame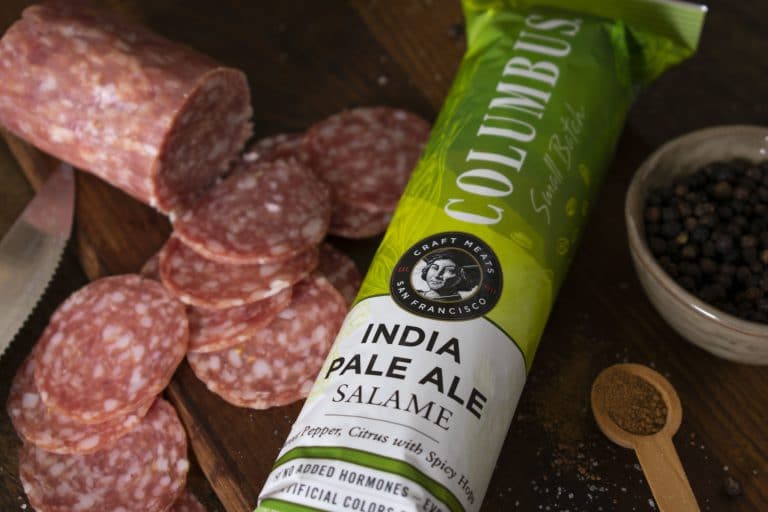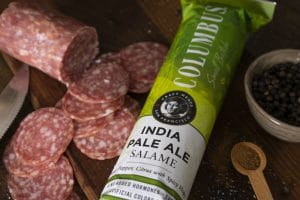 HAYWARD, Calif.— Columbus Craft Meats has always delivered unique flavors and varieties for its adventurous, bold consumers and the company's newest product launch adds the boldest flavor yet, India Pale Ale. Columbus partnered with its neighbor, Faction Brewing, to bring this exciting product to market.
The new Columbus India Pale Ale Salame has notes of sweet pepper, citrus and spicy hops for that classic IPA taste and has no added hormones and no artificial colors or flavors.
"Craft beer continues to grow in popularity and we wanted to celebrate that in a uniquely Columbus way," said Henry Hsia, director of marketing at Columbus. "The new Columbus India Pale Ale Salame is perfect for our adventurous consumers looking to try something new or upgrade their charcuterie boards."
The new 8-ounce Columbus India Pale Ale Salame can be found in select retailers across the country and is priced around $7.99.
About Columbus Craft Meats
Founded in 1917, Columbus Craft Meats produces award-winning Italian salami and deli meats sold under the Columbus brand. Its products are available at food retailers nationwide. Columbus Craft Meats is a subsidiary of Hormel Foods. More information can be found at www.ColumbusCraftMeats.com
About Hormel Foods
Hormel Foods Corporation, based in Austin, Minn., is a global branded food company with over $9 billion in annual revenues across more than 80 countries worldwide. Its brands include SKIPPY, SPAM, Hormel Natural Choice, Applegate, Justin's, Wholly Guacamole, Hormel Black Label, Columbus and more than 30 other beloved brands. The company is a member of the S&P 500 Index and the S&P 500 Dividend Aristocrats, was named one of "The 100 Best Corporate Citizens" by Corporate Responsibility Magazine for the 10th year in a row, and has received numerous other awards and accolades for its corporate responsibility and community service efforts. In 2016, the company celebrated its 125th anniversary and announced its new vision for the future — Inspired People. Inspired Food. — focusing on its legacy of innovation. For more information, visit www.hormelfoods.com and http://csr.hormelfoods.com/.