Overview
From Green Peas to Fava Crisps and beyond... From Green Peas to Fava Crisps and beyond...
---
Crunchy Puffed Snacks
Request Access to Edit
World Peas Brand Peatos,  the revolutionary crunchy puffed snack, has announced it will debut its new Ranch flavor at this year's Natural Products Expo West March 6-8, at the Anaheim Convention Center North Halls, Anaheim Hilton.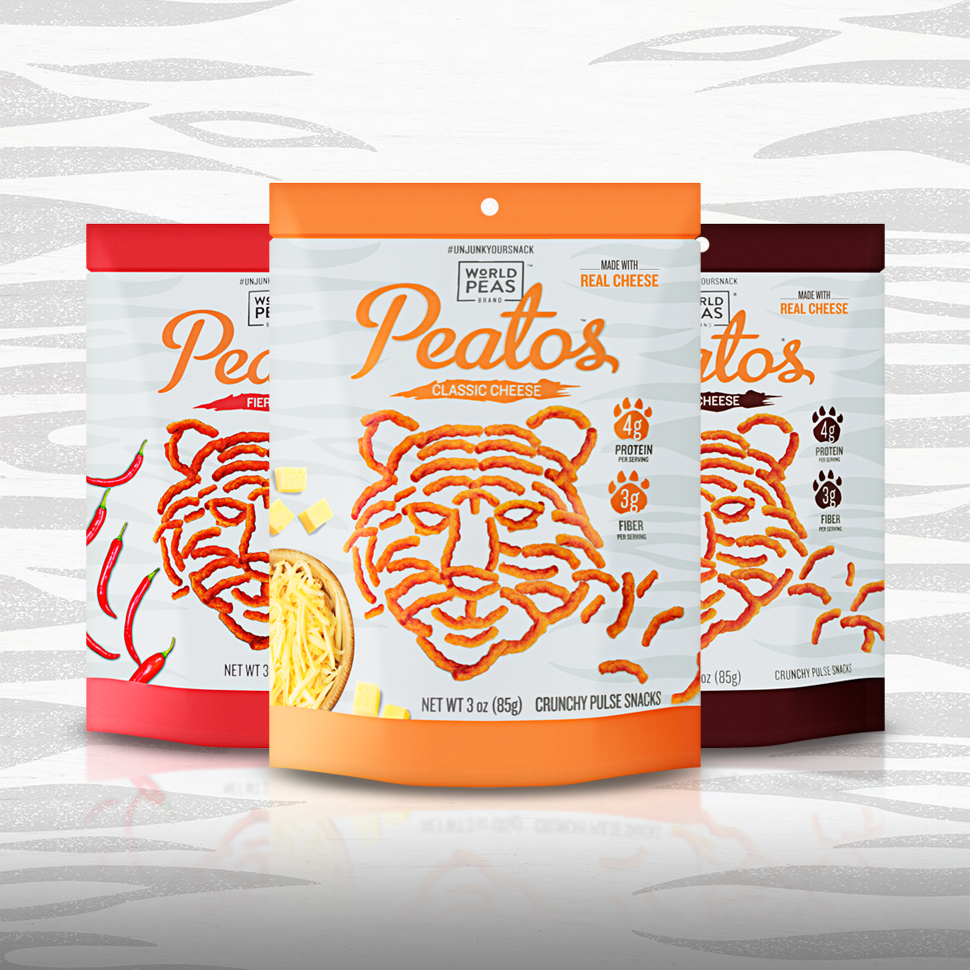 PepsiCo's Frito-Lay division, which makes Cheetos, accused World Peas Brand's Peatos of trademark infringement. PepsiCo alleges that Peatos' name and paw-print logo are "confusingly similar" to Cheetos and that Peato's slogan, "tigers live longer than cheetahs," unfairly denigrates the Cheetos brand.
Peatos, a new World Peas Brand product by Snack it Forward, announced today its launch in the produce section of Safeway stores in Northern California, effective Memorial Day.
Submit News